Bijouterie Italienne
November 16, 2016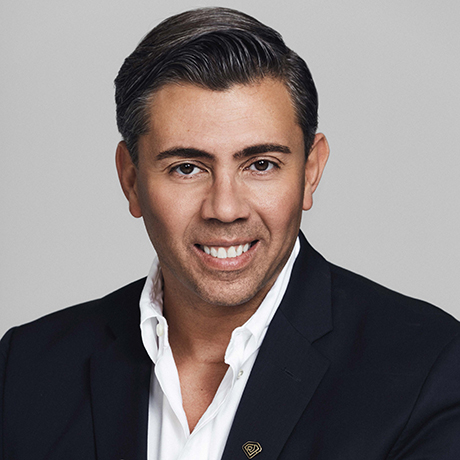 At age 9, Marco Miserendino was given his first piece of jewelry- a gold ring that his father made right in front of his eyes. Instantly fascinated, it was no surprise Marco went on to join the family business in 1992.Today, Marco co-owns Bijouterie Italienne with his sister Paola. Between the hustle and bustle Marco enjoys short espresso and Italian meals. And when things get tough, he likes to "breathe it all in, love it all out"!
COUTURE: Number of years in business?
Marco Miserendino: Since 1959 / 57 years
C: Number of employees?
MM: 14, including myself and my partner, my sister Paola
C: How did you get into jewelry and watch retail?
MM: I joined the family business in 1992 after completing my University studies
C: What's the favorite part of your day?
MM: Lunchtime, just because Italians love food, it's a cultural thing, you know Dolce Vita etc…
C: What's the least favorite part of your day?
MM: There is none
C: If a theme song played every time you walk into a room, what would it be?
MM: "We are the Champions" by Queen
C: Instagram or Facebook?
MM: Both
C: Favorite season?
MM: Autumn
C: Favorite curse word?
MM: Damn
C: What's your mantra for dealing with a difficult client?
MM: Breathe it all in, love it all out!
C: If you had a tattoo, what would it be and where?
MM: I wouldn't
C: I won't leave home without __________
MM: My Sunglasses and cash
C: If you could own another type of store, what would it be and where?
MM: Sometimes I daydream about running a tiny juice bar in a shack by the sea, it would be open from 11am to 3pm daily, on Mullins Beach, Barbados… no overhead or inventory, just fresh fruit every morning…
C: Favorite vacation spot?
MM: St. Lucia
C: Least favorite food?
MM: Greasy Spoon / Deep Fried
C: Coffee or Tea?
MM: Espresso, short of course, true to my Italian heritage
C: What's your exercise routine?
MM: Gym 3 times a week, weights, cardio, swimming
C: What's the first piece of jewelry you fell in love with?
MM: A gold ring my father made for me by hand in front of my eyes, I was 9
C: How do you motivate your staff?
MM: From time to time I tell them a story, an anecdote. It gets their mind racing to figure out the meaning; I let them make their own conclusions. Then we discuss what they took away from the story and often we laugh about how much their imagination runs wild!
C: What's on your desk?
MM: Computer Screen, keyboard, office phone, my cellular phone, calculator, pens (I hate pencils), active files, notepad, pictures of my loved ones.
C: What's the most difficult gemstone you have to work with/hardest to explain to customers?
MM: Emeralds are hard to explain