Cathy Eastham
February 14, 2018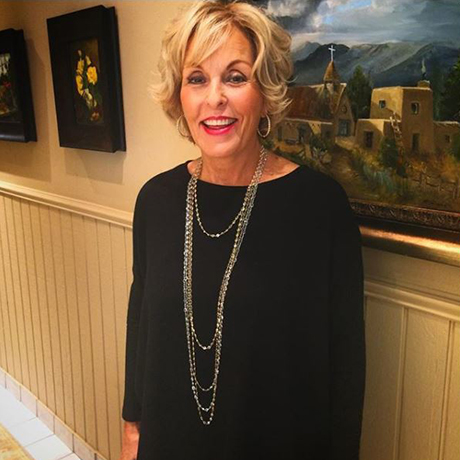 Cathy Eastham began her business in 1981. Starting from the ground up, Cathy is proud to be a first generation jeweler with a passion for customer service.
She was selected as one of the top 50 designer retail jewelers in the nation and has always run her business with the philosophy, "Because life is too short for ordinary jewelry."
COUTURE: Number of years in business?
CATHY EASTHAM: 37 years
C: What was your first job, either in or outside of the jewelry industry?
CE: I was a homemaker to my husband and children
C: What led you to jewelry design?
CE: The beauty & the fun
C: If you weren't in the jewelry industry, what would your occupation be?
CE: A food critic
C: Favorite pastime?
CE: Snuggling with my puppies
C: If you could go back to your past self and give yourself one piece of advice, what would it be?
CE: I would have told myself to open my business sooner than I did
C: If a theme song played every time you walked into a room, what would it be?
CE: Over the Rainbow
C: What gets your creative juices flowing?
CE: Learning new things about our industry
C: At what time of day are you most creative?
CE: You never know when creativity will strike!
C: Coffee or Tea?
CE: Tea
C: Savory or Sweet?
CE: A little bit of both
C: Favorite non-jewelry accessory?
CE: A woman can never have too many shoes!
C: I won't leave home without___
CE: Cell Phone
C: Favorite holiday and why?
CE: Christmas, the music and having my business full of people
C: Instagram or Facebook?
CE: Both
C: Favorite season?
CE: Fall
C: Favorite curse word?
CE: Really?!
C: Tattoos?
CE: Not for me, too permanent
C: Least favorite food?
CE: Sushi
C: Least favorite color?
CE: Mauve