Cornell's Jewelers
April 17, 2017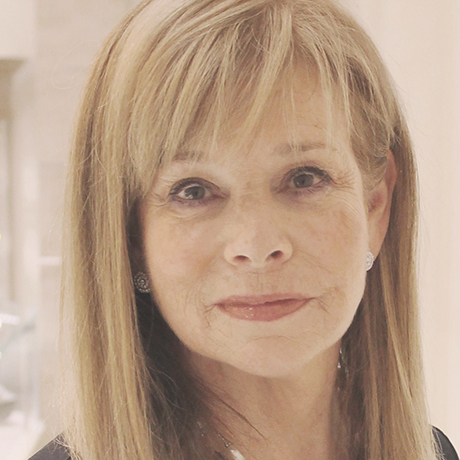 Founded in 1923 by 16-year-old Harry Cornell, who began his business repairing watches, Cornell's Jewelers has an impressive and long-standing history within the Rochester, NY community. Harry's son David took over the expanded business in 1984, and he was later joined by his wife, Olivia Cornell. While Olivia has spent her entire career in retail, she quite literally married into the jewelry business! As President of Cornell's Jewelers, Olivia has dedicated the last 21 years to helping the business grow and thrive tremendously.COUTURE: Number of years in business?
Olivia Cornell: In the jewelry industry, 21 years. In retail, forever!
C: Number of employees?
OC: 22
C: How did you get into jewelry and watch retail?
OC: Blind date! Yes, really… I met my husband via mutual friends and he eventually lured me into the jewelry industry. Not a very hard decision.
C: What's the favorite part of your day?
OC: I don't really have a favorite or a least favorite …I tend to stay up too late at night doing some type of project. I love when there is no alarm even though I still get up early.
C: If a theme song played every time you walk into a room, what would it be?
OC: 'Lean on Me' by Bill Withers. Though if my husband, David, was in the room waiting for me …. 'Have I told you lately that I love you' by Van Morrison.
C: Instagram or Facebook?
OC: I'm not consistent on either one.
C: Favorite season?
OC: Only one- hmm… Summer, with Fall as a close runner up.
C: Favorite curse word?
OC: #%ugh?+!*%
C: What's your mantra for dealing with a difficult client?
OC: There must be something else that is bothering them. Take a breath, don't talk, and listen.
C: If you had a tattoo, what would it be and where?
OC: Since I have a thing about needles, very unlikely but maybe a tiny heart discreetly placed.
C: I won't leave home without ______.
OC: My cell phone – even though I forget it at times which drives me crazy.
C: If you could own another type of store, what would it be and where?
OC: An interior design studio or a fabulous women's boutique with chic designer clothes.
C: Favorite vacation spot?
OC: St Bart's – love everything about it except getting there, then it is worth it.
C: Least favorite food?
OC: Liver and goat cheese!
C: Coffee or Tea?
OC: Tea – iced. Never coffee.
C: What's your exercise routine?
OC: The gym at least once a week. Need to get back into Pilates.
C: What's the first piece of jewelry you fell in love with?
OC: The first pair of earrings from David. I never had much jewelry until David came into my life. How lucky am I?
C: How do you motivate your staff?
OC: Recognizing achievements, extending assistance as needed and giving opportunities for growth.
C: What's on your desk?
OC: It was clean a week ago – now lots of papers, water bottle, checks to sign– too much stuff!