Crivelli
March 15, 2017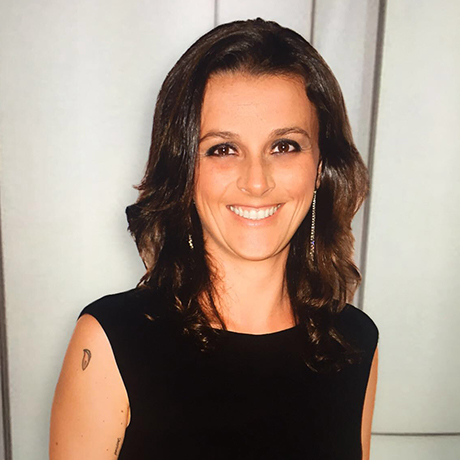 Alessia Crivelli began her journey in the jewelry business cutting precious gemstone when she was 20 years old. Her creative mind led her to a marketing career, and eventually she joined the family business at Crivelli.While Alessia is passionate about her work, she saves time to relax and recharge in the mountains. Her inspiration draws from her boys, music and various books.
COUTURE: Number of years in business?
Alessia Crivelli: I started working in the jewelry design business 15 years ago, at the age of 20.
C: What was your first job, either in or outside of the jewelry industry?
AC: I started working as a precious gems cutter.
C: What led you to jewelry design?
AC: What really led me to jewelry design is my extreme love for beauty and purity.
C: If you weren't a jewelry designer, what would your occupation be?
AC: I've always thought to myself as a creative, a holistic therapist or a writer … So what am I doing here?
C: Favorite pastime?
AC: I love reading and playing sports.
C: If you could go back to your past self and give yourself one piece of advice, what would it be?
AC: This is a good question, I would surely have listened and trusted myself, and moreover listened to constructive criticism and made them.
C: If a theme song played every time you walked into a room, what would it be?
AC: Addicted (by Morgan Page)
C: What gets your creative juices flowing?
AC: This is easy… my sons, music and books.
C: At what time of day are you most creative?
AC: Definitely in the morning.
C: Coffee or Tea?
AC: Both.
C: Savory or Sweet?
AC: Both.
C: Favorite non-jewelry accessory?
AC: Scarves and headscarves.
C: I won't leave home without
AC: My necklace with my kids on.
C: Favorite holiday and why?
AC: Beyond any doubt the mountains, it puts me in touch with myself and the rest of the world relaxing me too.
C: Instagram or Facebook?
AC: Snapchat
C: Favorite season?
AC: I have no favourite season, I love them all, with their 365 days.
C: Favorite curse word?
AC: PNL
C: Tattoos?
AC: I love them so much that I have 11 tattoos.
C: Least favorite food?
AC: Pizza
C: Least favorite color?
AC: Green