David Webb
May 16, 2017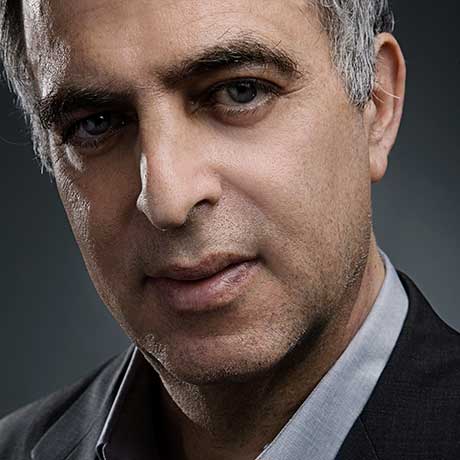 Co-Owner of David Webb, Mark Emanuel, is carrying on the definitive aesthetic and rich traditions of this iconic American designer. Bold designs that appeal to self-possessed and courageous women continue to delight the many avid collectors of this quintessential American Jeweler's work, while his birthday has become something of an official holiday within the hallowed walls of its workshop.COUTURE: Number of years in business?
Mark Emanuel: David Webb was founded in 1948 and has been in business 69 years.
C: Number of employees?
ME: 50 employees
C: Describe your brand DNA…
ME: David Webb is an iconic American jewelry house with a rich tradition of strong design and the finest craftsmanship. Boldly created. Boldly worn.
C: For what single piece are you most well-known?
ME: Animal Kingdom jewels continue to be signature to the house with the iconic Zebra bracelet remaining a favorite. The zebra is also our company logo.
C: Do you have any fun company traditions?
ME: David Webb's birthday, July 2nd, is celebrated in the workshop each summer. The annual holiday party features dancing to the music of our in-house DJ.
C: Favorite pieces?
ME:
1. Totem Pendant- Featuring lapis lazuli and tiger's eye; kunzite, turquoise, and lapis lazuli; amethyst, tiger's eye, and lapis lazuli, with brilliant-cut diamonds, set in 18K gold and platinum.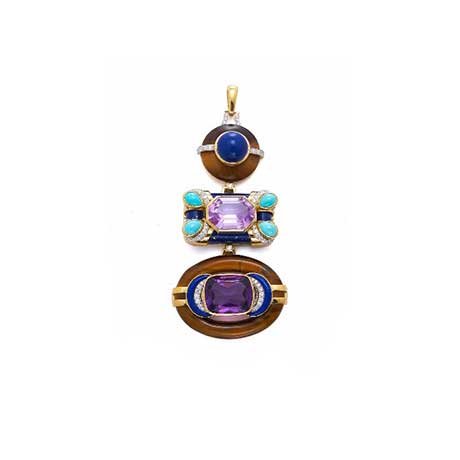 2. Horse Bracelet- Carved amethyst, cabochon and carved rubies, brilliant-cut diamonds, 18K gold, and platinum.