Elizabeth Garvin
September 20, 2017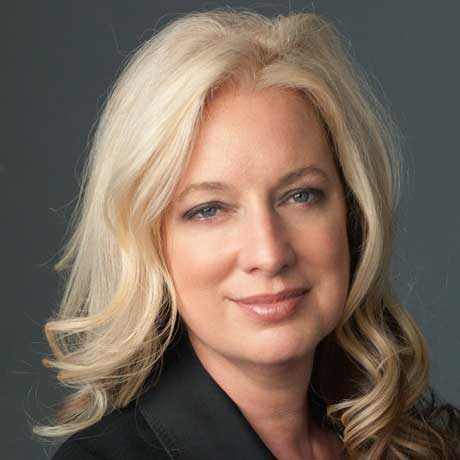 Designer Elizabeth Garvin lives and breathes jewelry. What began as a hobby quickly progressed into a career once she took her first metalsmithing class. To this day, Elizabeth finds inspiration in larger than life ideas, intricacies of small objects, and everything in between.COUTURE: Number of years in business?
Elizabeth Garvin: I have been a jeweler/designer for 29 years, but just shifted my focus to precious materials 5 years ago.C: What was your first job, either in or outside of the jewelry industry?
EG: Apprenticeship with David Tisdale Design right after college.
C: What led you to jewelry design?
EG: It was a hobby of mine since I was 5 or 6, and even through college it was something I did for fun.  It was relaxing for me like watching TV. Once I took a formal jewelry class and learned metal techniques, I was fully committed.
C: If you weren't a jewelry designer, what would your occupation be?
EG: Maybe a scientist or engineer, and possibly a retired dancer.
C: If you could go back to your past self and give yourself one piece of advice, what would it be?
EG: Don't let up. Ever.
C: If a theme song played every time you walked into a room, what would it be?
EG: Hahaha, I think that would be incredibly annoying!
C: What gets your creative juices flowing?
EG: So many things! Nature, broken stuff, food, clouds, science, music, soil, color, light, the ocean, travel, the night sky, the infinitely small, the infinitely large…
C: At what time of day are you most creative?
EG: Afternoon, unless it's 4:30.
C: Coffee or Tea?
EG: Coffee! Strong coffee!!
C: Savory or Sweet?
EG: Savory after exercise, sweet after meals.
C: Favorite non-jewelry accessory?
EG: Shoes, though my eyes and my feet never agree on anything.
C: Instagram or Facebook?
EG: Instagram.
C: Favorite season?
EG: Spring, so inspiring.
C: Favorite curse word?
EG: Clearly that would depend on the occasion.