Fernando Jorge
November 15, 2016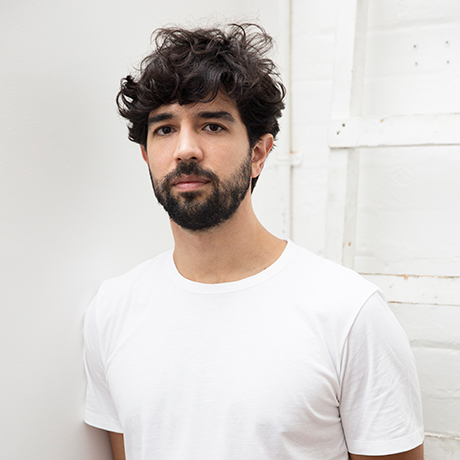 Give Fernando Jorge a blank piece of paper and a pencil and wait for the magic to begin… Passionate about drawing since he was a young boy, Fernando attended Design school after realizing the corporate world wasn't for him. His fascination with precious materials and the environment of a jewelry atelier showed him his true calling, and he's been creating jewelry ever since.COUTURE: Number of years in business?
Fernando Jorge: I have been designing jewelry for 14 years, the latter 6 for my own business.
C: What was your first job, either in or outside of the jewelry industry?
FJ: My first job was in a large German corporation based in São Paulo. It started as an internship during a short course in logistics after which I got hired. I quickly realized that career path was not for me and found my way out.
C: What led you to jewelry design?
FJ: After my escape from the corporate world, I was determined to pursue a creative career. I was passionate about drawing from an early age and decided to study Design in university. My first internship was in a jewellery manufacturer, back in 2002. I loved seeing my drawings come to life in precious materials and the workshop environment fascinated me with its processes and techniques. My passion and interest for jewellery has only grown ever since.
C: If you weren't a jewelry designer, what would your occupation be?
FJ: I believe I would find my way into design, even in a hypothetical world, likely as an architect or furniture designer.
C: Favorite pastime?
FJ: Drawing and looking after my plants.
C: If you could go back to your past self and give yourself one piece of advice, what would it be?
FJ: My younger self would probably be giving me advice.
C: If a theme song played every time you walked into a room, what would it be?
FJ: In my head, it would be something like 'Mas Que Nada' by Jorge Ben, but I guess Abba's 'Fernando' is more widely known in places I walk in.
C: What gets your creative juices flowing?
FJ: A blank piece of paper and a pencil.
C: At what time of day are you most creative?
FJ: Afternoon.
C: Coffee or Tea?
FJ: Coffee.
C: Savory or Sweet?
FJ: Savory first, then sweet. None left out.
C: Favorite non-jewelry accessory
FJ: Sunglasses.
C: I won't leave home without _______________
FJ: My wallet and, since I moved to London, my umbrella.
C: Favorite holiday and why?
FJ: Carnival, because I'm Brazilian!
C: Instagram or Facebook?
FJ: Instagram.
C: Favorite season?
FJ: Summer.
C: Favorite curse word?
FJ: Porra. It's in Portuguese, and translation will not work.
C: Tattoos?
FJ: I have one tattoo on my back, a drawing of my own which I kept for years before I decided to have it on my skin.
C: Least favorite food?
FJ: Jelly beans.
C: Least favorite color?
FJ: None. Every color has its beauty.