Fredric H. Rubel Jewelers
December 19, 2017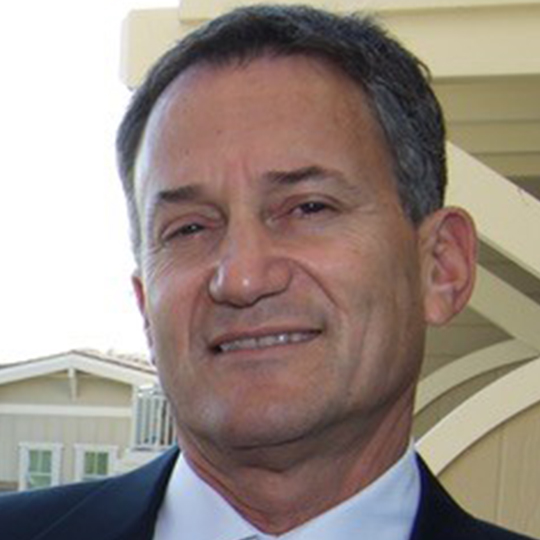 Fredric H. Rubel Jewelers has a longstanding history in the jewelry community, opening its doors in 1928. Three generations later and the Rubel family is still operating the two beautiful boutiques in Southern California. Co-Owner Gary W. Rubel takes us through his day-to-day routine and shares his favorite part about the business.
COUTURE: Number of years in business?
Gary W. Rubel: 89
C: Number of employees?
GWR: 13
C: How did you get into jewelry and watch retail?
GWR: My Grandparents started the business.
C: What's the favorite part of your day?
GWR: Morning
C: What's the least favorite part of your day?
GWR: 3 o'clock in the afternoon
C: If a theme song played every time you walk into a room, what would it be?
GWR: Paul Simon "Father & Daughter"
C: Instagram or Facebook?
GWR: Facebook
C: Favorite season?
GWR: Fall
C: Favorite curse word?
GWR: F*ck
C: What's your mantra for dealing with a difficult client?
GWR: Be patient, don't get upset, listen and take deep breaths.
C: If you had a tattoo, what would it be and where?
GWR: Don't like tattoos
C: I won't leave home without _______
GWR: My keys, wallet and cell phone
C: If you could own another type of store, what would it be and where?
GWR: Porsche Dealership in Southern California
C: Favorite vacation spot?
GWR: Cabo
C: Least favorite food?
GWR: Liver
C: Coffee or Tea?
GWR: Coffee
C: What's your exercise routine?
GWR: Work out on Tuesday and Thursday with a trainer. Monday, Friday, Sunday 30-45 minutes on a Peleton. Walk 18 holes of golf of Wednesday and Saturday.
C: What's the first piece of jewelry you fell in love with?
GWR: More fell in love with the satisfaction of selling a nice piece of jewelry to really nice people.
C: How do you motivate your staff?
GWR: Try to get everyone to be very nice to our customers and make it as memorable an experience as possible.
C: What's on your desk?
GWR: A lot of gifts from my employees, things to do list, client prospect forms, job envelopes and now glasses.