From Dance to Design
July 18, 2018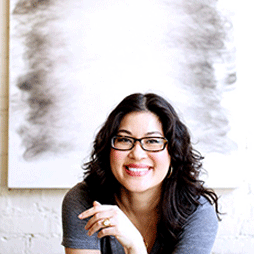 Designer Erika Winter's prolific career in dance and theatre continually informs her timelessly beautiful creations. Her designs incorporate a balance between old and new, and their delicate lines and signature finishes evoke a sense of grace and movement with the impact of a grand entrance.
COUTURE: What led you to jewelry design?
Erika Winters: Redesigning my engagement ring over and over…I'd worked in the industry as a writer and photographer prior to designing, but my engagement ring was the gateway jewel.
C: If you weren't a jewelry designer, what would your occupation be?
EW: Choreographer
C: Favorite pastime?
EW: Watching people throw down on Twitter
C: If you could go back to your past self and give yourself one piece of advice, what would it be?
EW: Bad days are temporary and pass quickly. Don't dwell on things that slow you down!
C: If a theme song played every time you walked into a room, what would it be?
EW: A Love Bizarre by Sheila E. & Prince
C: What gets your creative juices flowing?
EW: Music
C: At what time of day are you most creative?
EW: Morning
C: Coffee or Tea?
EW: Coffee, and lots of it
C: Savory or Sweet?
EW: Both, and preferably in the same dish
C: Favorite non-jewelry accessory
EW: Handbags #addict
C: Favorite holiday and why?
EW: Thanksgiving Day: The one day a year that I cook!
C: Instagram or Facebook?
EW: Instagram
C: Favorite season?
EW: Depends on the city, but in Seattle where I live–Summer 100%
C: Tattoos?
EW: Nope
C: Least favorite food?
EW: Anything bland. I need spice!
C: Least favorite color?
EW: Green-tinged grey