Govberg Jewelers
May 18, 2016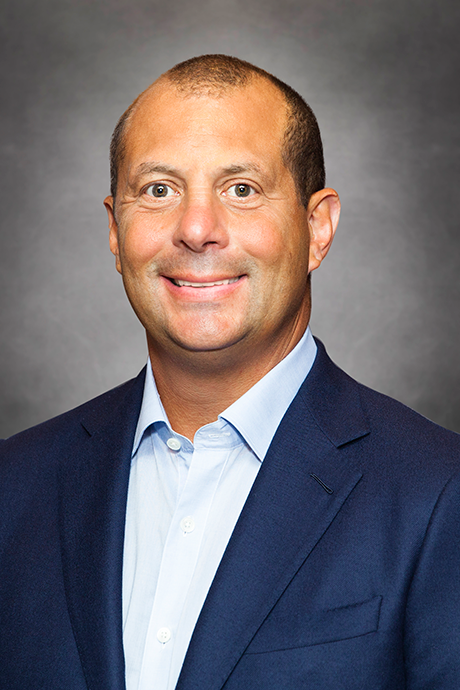 Danny Govberg has an adventurous soul and a strong vision for Govberg Jewelers. While his father and grandfather worked purely with fine jewelry, Danny challenged the family's business model to include watches. Thanks to Danny's creativity and perseverance, Govberg Jewelers is now one of the leading timepiece retailers in the business.
COUTURE: Number of years in business?
Danny Govberg: 2016 marks Govberg Jewelers' 100th anniversary. I've officially been in the business for 33 years – since 1983; and unofficially, I have been working since I was a kid!
C: Number of employees?
DG: 70+
C: How did you get into jewelry and watch retail?
DG: Govberg Jewelers was founded by my grandfather in 1916, and our company has a long-standing tradition as a leader in Philadelphia's luxury watch and jewelry scene. Watches, however, weren't part of the equation until I came into the business in the early 80s.  Always looking to the future (and perhaps motivated by my dad's skepticism…) I challenged both his and my grandfather's business models and ventured into the watch category. Today, "Govberg" is pretty much synonymous with all things watches!
C: What's the favorite part of your day?
DG: The morning; right after coffee kicks in.
C: What's the least favorite part of your day?
DG: When I have to call it quits.
C: If a theme song played every time you walk into a room, what would it be?
DG: "We Are Family"
C: Instagram or Facebook?
DG: Facebook
C: Favorite season?
DG: Summer
C: What's your mantra for dealing with a difficult client?
DG: Turn a negative into a positive.
C: If you had a tattoo, what would it be and where?
DG: A portrait of my family – designed by one of the watch industry's incredibly talented miniature painters or enamel artists – and hidden on my upper arm.
C: I won't leave home without ______
DG: My phone.
C: If you could own another type of store, what would it be and where?
DG: Sports memorabilia in Philadelphia
C: Favorite vacation spot?
DG: Naples, Florida
C: Least favorite food?
DG: Beets
C: Coffee or Tea?
DG: Coffee
C: What's your exercise routine?
DG: Running
C: How do you motivate your staff?
DG: I love the motto of the Navy Seals: The Only Easy Day was Yesterday.  With that in mind, I try to keep my focus on the big picture and vision for the company's future, and I have a talented and energized team who help keep the ship moving forward. It's about energy, laser-beam focus and having a lot of fun along the way.
C: What's on your desk?
DG: I have actually been working at my dining room table lately, so my 'desk' is home to documents, notes and Diet Coke throughout the day, transitioning back to a family table at night.