Gumuchian
June 15, 2016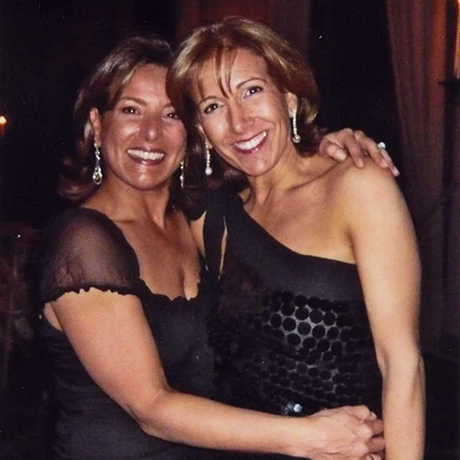 Myriam and Patricia Gumuchian joined their mother's jewelry business right after college, and have been deeply invested in the Gumuchian brand ever since. When the sister duo isn't wrapped up in business, Myriam and Patricia enjoy traveling, skiing, spending time with their families and sharing an adoration for handbags.
COUTURE: Number of years in business?
Myriam & Patricia Gumuchian: 37 years
C: What was your first job, either in or outside of the jewelry industry?
MG: Both my sister and I joined our mother's new jewelry design business right after college
C: What led you to jewelry design?
MG & PG: It was a natural evolution, coming from a lineage of the diamond world. We are the 4th generation in this beautiful world of our gems and jewelry!
C: If you weren't a jewelry designer, what would your occupation be?
MG: I would have loved to be an actress! And Patricia should have been Martha Stewart but much better!
C: Favorite pastime?
MG & PG: Myriam loves the sea and being on a boat and being with family and friends and Patricia loves to knit!
C: If you could go back to your past self and give yourself one piece of advice, what would it be?
MG & PG: Our parents gave us the best upbringing and we both wouldn't change a thing!
C: If a theme song played every time you walked into a room, what would it be?
MG & PG: We are both huge romantics so "La vie en rose" bien sure!
C: What gets your creative juices flowing?
MG & PG: Traveling!!! And always keeping our eyes open to the world
C: At what time of day are you most creative?
MG & PG: Creativity has no time, it just comes and hits you
C: Coffee or Tea?
MG & PG: Both
C: Savory or Sweet?
MG & PG: Savory for Myriam and sweet for Patricia
C: Favorite non-jewelry accessory?
MG & PG: Handbags
C: I won't leave home without ____________
MG & PG: our cell phones, we are both very close to our children and wouldn't want to miss their calls!
C: Favorite holiday and why?
MG & PG: Skiing, we were both put on skis the minute we could walk, it gives you freedom, we always go with our families and it's just such a nice time together plus you don't sweat!
C: Instagram or Facebook?
MG & PG: Instagram
C: Favorite season?
MG & PG: We both couldn't live in a non-season climate, we love what every season brings whether it's the food, the colors the clothes.
C: Favorite curse word?
MG & PG: The French M word
C: Tattoos?
MG & PG: ABSOLUTELY none
C: Least favorite food?
MG & PG: Bland food
C: Least favorite color?
MG & PG: Yellow