GURHAN
November 15, 2017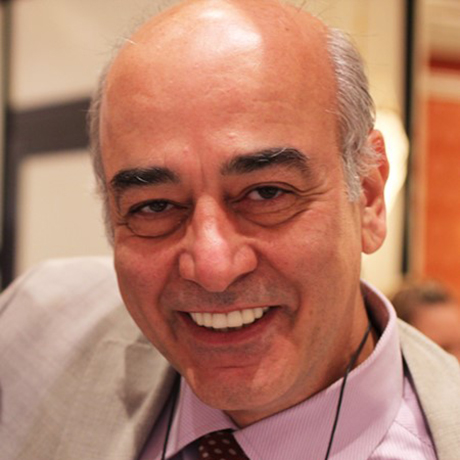 Gurhan Orhan has quite an interesting story, filled with various passions and experiences. But when it comes down to it, Gurhan craves the feeling and weight of 24 karat gold, which has kept him designing jewelry for 23 years! When Gurhan isn't immersed in his creations, he's traveling the world with his wife and CEO, Fiona Tilley.
COUTURE: Number of years in business?
Gurhan Orhan: I started making jewelry in Turkey 23 years ago. At that time, I was selling my designs in a small boutique in the seaside town of Bodrum. It was there in fact, that Fiona Tilley (my wife and CEO) discovered my work and lured me to the States which led not only to an international business, but also to a fairytale romance and a 20-year marriage!
C: What was your first job, either in or outside of the jewelry industry?
GO: After graduating from University where I studied Mathematics and Business, I decided to follow my passion for music by going into making custom high-fidelity sound systems for music arenas. I remain obsessed with amplifiers and have recently built myself a new system for my Atelier with the original tube amplifiers. I love tinkering at my bench to the flawless sound of my music system.
C: What led you to jewelry design?
GO: It was the first time I held a sheet of 24K gold. Immediately I was captivated by its warmth and sensuality. I felt an instant connection and was excited about the idea of creating jewelry from this extraordinary metal. When others warned me about the challenges – the weight, softness and expense – I was even more determined to conquer this challenging medium and to reintroduce 24K gold to the modern jewelry world. Even today I carry that small sheet of gold in my wallet as a constant reminder.
C: If you weren't a jewelry designer, what would your occupation be?
GO: That would be a difficult choice to make! Music has always been a passion and at one point I owned and operated both a discotheque, a rock 'n' roll bar and few restaurants. Before making jewelry, I was a watchmaker and used to create art pieces from old pocket watches so I still love tinkering with them. With a photography studio in my Atelier, I enjoy shooting still life photos, travel destinations and even our company's marketing campaigns but frankly, my heart still lies with audio equipment and I'm fascinated by the return of vinyl and reel to reel decks to the cutting edge of music.
C: Favorite pastime?
GO: Fiona and I are avid travelers and prefer exotic destinations where we can immerse ourselves in the local culture. Scouring the local markets and visiting artisan's workshops are our favorite part of any trip. We love discovering artisanal objects that represent a particular culture and throughout the years the collecting of handmade crafts and art from our travels has become an obsession.
In much the same way, this is the core and foundation of our business. With our own company workshop in Istanbul, I personally train every artisan in the techniques and methods of jewelry creation from thousands of years before. So, our clients enjoy owning a hand-crafted design that represents a connection to ancient cultures.
C: If a theme song played every time you walked into a room, what would it be?
GO: "Trouble," by Ray Lamontagne. It is my song for Fiona and is my life since I met her!
C: What gets your creative juices flowing?
GO: It is the client herself – the woman who is excited about the jewelry she wears. Whether I meet her at a trunk show or whether she comes into the Atelier, I love working together to find a style just for her or custom designing the perfect piece to suit her individuality and lifestyle. This is where I find the challenges and opportunities that excite me most.
C: At what time of day are you most creative?
GO: I am an early riser and enjoy the color and peacefulness of early morning. Living in a big city, this is the only time to enjoy a bit of tranquility. I reserve this time to gather up all the ideas I've been working on and turn them into my designs.
C: Coffee or Tea?
GO: Coffee- and way too much of it!
C: Savory or Sweet?
GO: Growing up in Turkey it has to be sweet. Just walk into any restaurant or café and you are immediately enveloped in sugar and syrup. Even now, just imagining these aromas can add the pounds to my waistline.
C: Favorite non-jewelry accessory?
GO: My cowboy boots. I have at least 6 pairs and they are my go-to to feel best about me.
C: I won't leave home without_______
GO: Our beloved daughter… our Yorkie Tipsy.
C: Favorite holiday and why?
GO: Our anniversary! While it may not be an official holiday, it falls over New Years and together with welcoming in each new year I celebrate one of the most important things in my life.
C: Instagram or Facebook?
GO: Everyone loves Instagram, but Facebook allows for more content, conversation and discussion. That being said, I must admit that I don't spend all that time on social media!