John Mays Jewelers
September 20, 2017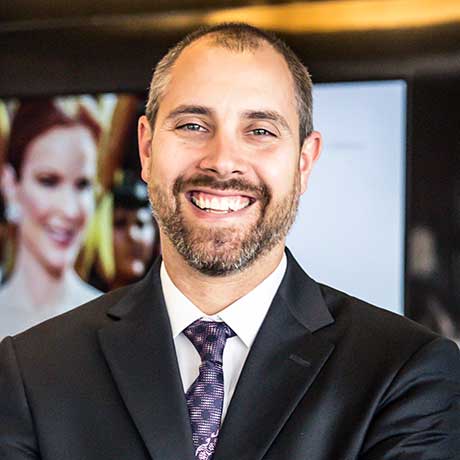 John III, John IV, Kevin, and Kathryn are the core four you need to know! John Mays III entered the industry in 1969 and opened his store in September of 1999. Once John Mays Jewelers was ready for business, it was not a tough decision for the rest of his family to join the team! Kevin, one of John III's two sons, shares with us a little of the day-to-day action.COUTURE: Number of years in business?
Kevin Mays: We have been in business 18 years. We opened in September of 1999.C: Number of employees?
KM: All 4 family members work here in the store.
C: How did you get into jewelry and watch retail?
KM: My father has been in the industry since 1969 so after he opened his store it was a natural transition for my brother and I. I have been in retail sales most of my life.
C: What's the least favorite part of your day?
KM: I really don't have a least favorite part of the day. I truly love what I do and helping people bring a dream or idea to life for themselves or someone special is why I love this industry so much.
C: If a theme song played every time you walk into a room, what would it be?
KM: Without a doubt anytime any of my family walked into a room it would be National Lampoon's Vacation. It's been a running joke for years with all of us.
C: Instagram or Facebook?
KM: I use both regularly but if I'm not posting any content and just doing something fun or traveling then definitely Instagram.
C: Favorite season?
KM: Winter is by far my favorite season for the business. Personally, it's a toss-up though and depends if I want to go snowboarding or wake surfing.
C: What's your mantra for dealing with a difficult client?
KM: Every problem has a solution and you just have to find a way to connect one on one and find that common bond to bridge that gap. Sometimes it's as simple as the weather, sports, maybe a car they are driving, or something they are wearing. You have to pay attention to detail.
C: I won't leave home without ___________.
KM: My sunglasses and phone.
C: If you could own another type of store, what would it be and where?
KM: I would actually still open a jewelry store but maybe somewhere more tropical that I could surf before work.
C: Favorite vacation spot?
KM: I love to travel anywhere but my go-to quick vacation spot would probably be Cabo San Lucas.
C: Least favorite food?
KM: This is an easy one. Anyone who knows me knows I love to eat and try new things so I don't have a least favorite food. Mom and I make it a point to always try new things and find new places we love whenever we travel.
C: Coffee or Tea?
KM: I'm from the south so definitely Sweet Tea.
C: What's your exercise routine?
KM: I try to work out daily before work to help get the day started off on the right foot.
C: What's the first piece of jewelry you fell in love with?
KM: One that sticks out in my mind the most was a Sapphire and Diamond ring my Dad sold years ago. It was the first stone I ever saw with a GRS Report and still to this day when it comes in to be cleaned I look at it in awe. It is just as stunning today as the first time I saw it. This is probably why I'm fascinated with color so much as well.
C: What's on your desk?
KM: My laptop, picture of my son, Rolodex (I'm a bit old school I know), AGS Certification and a bottle of water.
C: What's the most difficult gemstone you have to work with/hardest to explain to customers?
KM: Every gemstone poses its own set of problems or questions at the counter or at the bench but I think this challenge is one of the things that keeps our field interesting and fun. If customers don't come in and challenge us we could get complacent and stick to the same old things that are comfortable to us. Challenges force us to educate ourselves and stay abreast of the ever-changing trends.