Julez Bryant
June 14, 2017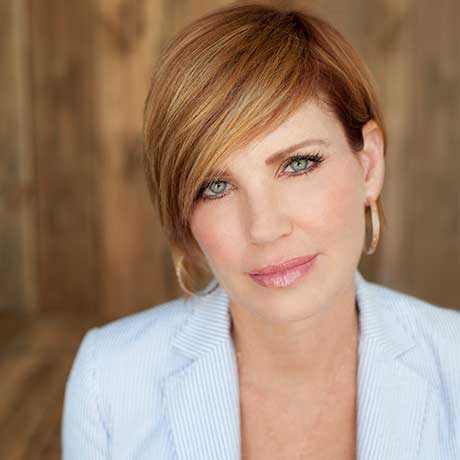 Inspired by cities, music, salty air, and quiet mornings, Julez Bryant-DeCosta is in a constant state of creativity, always imagining new designs and concepts in her head. It's hard to believe at one point in her life, she wasn't designing!When it's time to relax, Julez likes to blast her favorite tunes, flip through magazines, play pickle ball, and most importantly, spend time with her family.
COUTURE: Number of years in business?
Julez Bryant-DeCosta: 16, dabbling… 14 professionally.
C: What was your first job, either in or outside of the jewelry industry?
JBD: Deli girl at the OG nut and berry health food store.
C: What led you to jewelry design?
JBD: I received a gift from a friend that passed away, to keep his memories alive I made a necklace out of a part of it. A shop owner stopped me and said she loved my necklace, and asked if she could see my line. I laughed because I didn't "do jewelry". I broke apart my grandma's beads, made 10 necklaces and the shop owner bought them all. My friend's legacy is kept alive daily, and we give back as often as we can because of him.
C: If you weren't a jewelry designer, what would your occupation be?
JBD: I have always wanted to work in a diner and write a book with small vignettes about the stories of the patrons OR I would spearhead a new venture.
C: Favorite pastime?
JBD: Pickle ball and walking in cities around the world listening to my favorite tunes.
C: If you could go back to your past self and give yourself one piece of advice, what would it be?
JBD: Listen to my inner gut, it never lies, we just don't always listen to it.
C: If a theme song played every time you walked into a room, what would it be?
JBD: 'Wild Horses'
C: What gets your creative juices flowing?
JBD: Cities, the grit, the music, shipyards, graffiti, and the salt air of my home town.
C: At what time of day are you most creative?
JBD: My mind doesn't stop, but when it is most calm early mornings and late afternoon I find the clarity and my best designs have come from those moments of calm.
C: Coffee or Tea?
JBD: Hot water and lemon or single malt scotch, neat. The peatier the better.
C: Savory or Sweet?
JBD: Savory (bacon is a food group)
C: Favorite non-jewelry accessory
JBD: My dog O'Malley
C: I won't leave home without _______
JBD: The jewelry my kids made me. They are with me always.
C: Favorite holiday and why?
JBD: Honestly Holidays for me are those special times when my kids are with me, but for world holidays I'd say Christmas, we all hang in jammies and play games and laugh our asses off.
C: Instagram or Facebook?
JBD: Insta and I still love magazines.
C: Favorite season?
JBD: Spring
C: Favorite curse word?
JBD: Easy one "F*CK" it works for every scenario.
C: Tattoos?
JBD: Yes
C: Least favorite food?
JBD: Mayonnaise
C: Least favorite color?
JBD: Beige