Kabana
April 19, 2016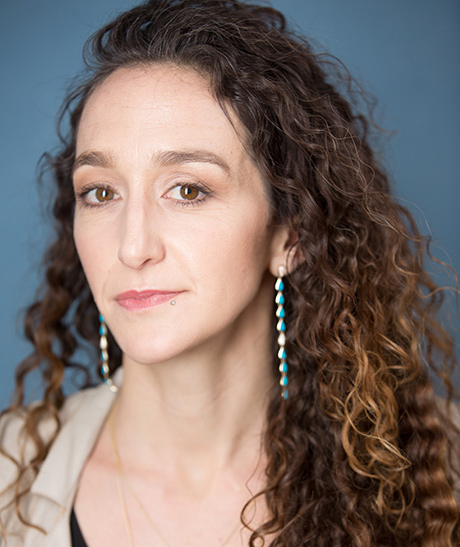 Ever since high school, Sofia Eleftheriou has been immersed in the jewelry industry, using her creative talents to design pieces for her family's jewelry store. It wasn't until later that she became Director of Marketing and Design for her father's brand, Kabana.
Sofia likes to be outdoors, travel, and embrace new experiences that inspire her art. But don't let her on-the-go spirit fool you- Sofia will always be dressed to the nines in jewelry, never leaving the house without a pair of gorgeous earrings!
COUTURE: Number of years in business?
Sofia Eleftheriou: 9 years
C: What was your first job, either in or outside of the jewelry industry?
SE: My first job was in our family's jewelry store when I was in high school. It wasn't the best job for me though because I tried to design jewelry for everyone that came in rather than selling what was in the cases.
C: What led you to jewelry design?
SE: As an artist who was raised in the jewelry industry, designing jewelry comes pretty naturally to me.  I've explored sculpture in a variety of mediums and scales but my designs always come back to jewelry. What could possibly be better than wearing the art you create?
C: If you weren't a jewelry designer, what would your occupation be?
SE: Something involving food. Making food, eating food, talking about food… you get the idea.
C: Favorite pastime?
SE: Spending time with friends and family. Sounds cliché I know, but it's the best thing there is.
C: If you could go back to your past self and give yourself one piece of advice, what would it be?
SE: Don't worry so much about what people think.
C: If a theme song played every time you walked into a room, what would it be?
SE: "She's a Bad Mama Jama".
C: What gets your creative juices flowing?
SE: Change of scenery. I love going to events, traveling or just being in nature. Also, I like to get out and see what other people are creating, that always inspires me and encourages me to push my own ideas.
C: At what time of day are you most creative?
SE: In the evening – there is too much to do during the day.
C: Coffee or Tea?
SE: Coffee.
C: Savory or Sweet?
SE: Savory.
C: Favorite non-jewelry accessory?
SE: Scarves.
C: I won't leave home without _______
SE: Earrings.
C: Favorite holiday and why?
SE: Thanksgiving for family time, cooking and enjoying each other. Halloween because everyone gets to let loose and be someone else for a while.
C: Instagram or Facebook?
SE: Instagram.
C: Favorite season?
SE: Fall.
C: Favorite curse word?
SE: Fuck.
C: Tattoos?
SE: No. If I could change them from time to time I would, that's what I like about jewelry and clothes.
C: Least favorite food?
SE: Bell peppers