Lalaounis
October 18, 2017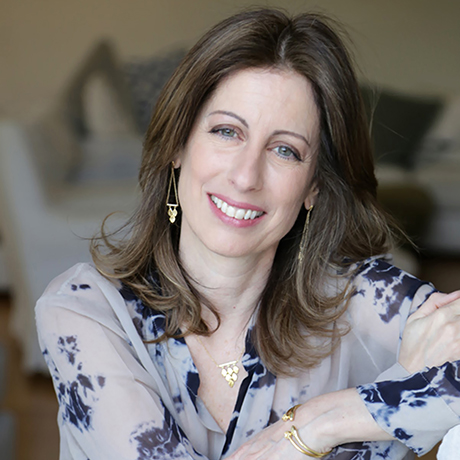 Maria Lalaouni and her three sisters were born into the jewelry business as fourth generation jewelers, but it wasn't just tradition that kept them going. Maria's passion for art and creating led her to design for the heritage brand. Based in Greece, Lalaounis draws inspiration from the beautiful islands, vast sea, and of course the family aesthetic.
COUTURE: Number of years in business?
Maria Lalaouni: 25
C: What was your first job, either in or outside of the jewelry industry?
ML: My first job was working on the bench as a jeweler. This training proved vital for when I shifted my attention to design a few years later. It allowed me to experiment with different techniques depending on the aesthetics I wanted to convey with each collection.
C: What led you to jewelry design?
ML: My sisters and I are 4th generation jewellers. We were born and bred in a Jewelry environment and as my father liked to say, when we were born he took us first to the workshop and then home to make sure jewelry was part of our DNA! While at college studying Fine Arts and Economics I was passionate about creating paintings in 3D. When I joined full time the family business the transition to jewelry design came quite organically.
C: If you weren't a jewelry designer, what would your occupation be?
ML: Definitely something within a creative environment. Sculptor, painter, photographer…
C: Favorite pastime?
ML: Show jumping, a passion I have had since childhood. It sets my mind free and connects me to nature which is also a great source of inspiration.
C: If you could go back to your past self and give yourself one piece of advice, what would it be?
ML: Be kind to yourself.
C: If a theme song played every time you walked into a room, what would it be?
ML: Across the Universe
C: What gets your creative juices flowing?
ML: Absolute silence, walking in nature, connecting with my inner self.
C: At what time of day are you most creative?
ML: Early in the morning
C: Coffee or Tea?
ML: Definitely tea
C: Savory or Sweet?
ML: Not just any sweet, chocolate! And again chocolate!
C: Favorite non-jewelry accessory
ML: Shoes, in all shapes, forms and fabrics.
C: I won't leave home without ________
ML: Earrings. Whether big or small, a statement piece or understated, they are more important to me than make up!
C: Favorite holiday and why?
ML: Greece, because there is no other place like it. The sea is what it is best known for with our beautiful islands, but few people have explored the north of Greece with its lakes, rivers and captivating mountains. I never tire exploring our beautiful country.
C: Instagram or Facebook?
ML: Instagram
C: Favorite season?
ML: Can't choose. I love variety and am as happy taking in the sun, as I am wrapped up by the fireplace, smelling the earth after an autumn rainfall or walking through fields in a frenzy of colours.
C: Favorite curse word?
ML: Too many… especially when I am driving!
C: Tattoos?
ML: It is a work in progress, I keep changing my mind about what design I could live with for the rest of my life.
C: Least favorite food?
ML: Meat
C: Least favorite color?
ML: I love all colours but do not wear fuchsia.