Latest Revival
August 15, 2016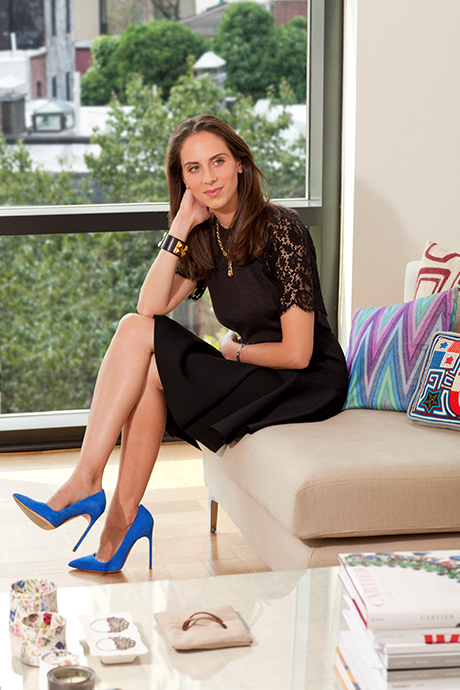 The team at Latest Revival is a passionate group who is grateful for their devoted clientele. Finding new collections and pieces that their collectors will love is one of their favorite parts about the job. Dalia Oberlander, founder of the e-commerce site, has always had an appreciation for jewelry, and after working in the contemporary art and jewelry departments at Sothebys, creating Latest Revival was the perfect next step.
COUTURE: Number of years in business?
Dalia Oberlander: 3
C: Number of employees?
DO: Five, and many consultants to impart their expertise
C: How did you get into jewelry and watch retail?
DO: A love from childhood
C: What's the favorite part of your day?
DO: When everything comes together- when we hit the mark with our creative, when we identify a beautiful, special piece for one of our personal clients, when we find a new collection our collectors will cherish, when we connect with a designer who shares our values and vision.
C: What's the least favorite part of your day?
DO: Without a doubt, saying we're sold out or we're out of stock- we hate hate hate disappointing our devoted clients.
C: If a theme song played every time you walk into a room, what would it be?
DO: "Can't Stop this Feeling" by Justin Timberlake- we can't get that one out of our head
C: Instagram or Facebook?
DO: Instagram (@latestrevival)
C: Favorite season?
DO: They all have great highs and lows
C: What's your mantra for dealing with a difficult client?
DO: The customer is always right
C: I won't leave home without ________________
DO: My phone- it's an extension of my ear and arm
C: If you could own another type of store/e-commerce site, what would it be and where?
DO: A plus size women's fashion site- I spend a lot of time helping my boyfriend with branding and marketing his business ftf.com- I think it's super interesting as it is a varied customer focus and market but also related in many ways. Both selling aspiration but to different targets.
C: Favorite vacation spot?
DO: Love to travel- from Venice to Marrakech to Turks and Caicos to Prague or Budapest to the mountains of Arizona.
C: Coffee or Tea?
DO: Both- almond milk lattes are my jam. Extra hot.
C: What's your exercise routine?
DO: Active with Poppy, my incredible seven year old Vizsla. Pilates and Yoga.
C: What's the first piece of jewelry you fell in love with?
DO: An art deco diamond ring passed down from my grandmother to my mother, on my father's side, before it was given to me. The ring is really special, with incredibly intricate detailing and workmanship. It's so refined, delicate, and lady-like; definitely a sentimental gift kept with me almost like a talisman. My grandmother passed before I knew her, so I love the idea of having her and my mother with me all the time- three generations of Oberlander women.
C: How do you motivate your staff?
DO: Our team sees the feedback from our guests- when someone gets a piece of jewelry for a loved one on a special day or occasion it's life changing. We all see and experience when that happens- there's nothing like it.
C: What's on your desk?
DO: Ever changing