Lesley Ann Jewels
February 15, 2017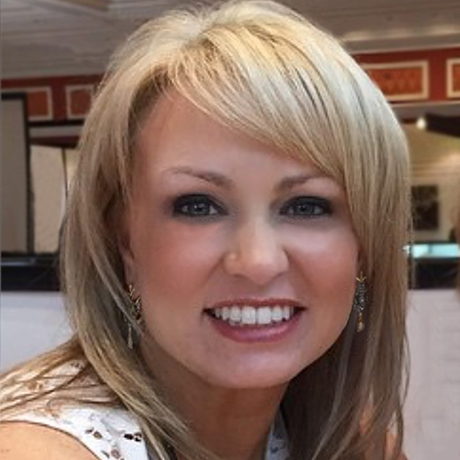 From owning her own business, to raising two energetic boys, Lesley Davis certainly has her hands full! Yet as busy as she is, she manages to run Lesley Ann Jewels with care and grace. And when it's time to relax, Lesley heads for the water, preferably with a margarita in hand.COUTURE: Number of years in business?
Lesley Ann Davis: 22 years in the industry, first year owning my own business.
C: Number of employees?
LAD: 5
C: How did you get into jewelry and watch retail?
LAD: I started part time in high school, it was my first after school job.
C: What's the favorite part of your day?
LAD: Coming home to my boys!
C: What's the least favorite part of your day?
LAD: My long commute!
C: If a theme song played every time you walk into a room, what would it be?
LAD: "Girl on Fire" by Alicia Keys
C: Instagram or Facebook?
LAD: Instagram
C: Favorite season?
LAD: Fall
C: Favorite curse word?
LAD: Sh*t ton
C: What's your mantra for dealing with a difficult client?
LAD: I always listen and try to put myself in their shoes.
C: If you had a tattoo, what would it be and where?
LAD: I like tattoos, and I always said that one day I would get one, but I've never gotten up the nerve!
C: I won't leave home without ____________
LAD: My iPhone
C: If you could own another type of store, what would it be and where?
LAD: Ask me again in 5 years
C: Favorite vacation spot?
LAD: Anywhere near the water, holding a margarita.
C: Least favorite food?
LAD: Smelly Fish
C: Coffee or Tea?
LAD: Sugar free Red Bull
C: What's your exercise routine?
LAD: Chasing after my two boys!
C: What's the first piece of jewelry you fell in love with?
LAD: Some beautiful antique aquamarine pieces my grandmother bought me when I was old enough to have "good" jewelry.
C: How do you motivate your staff?
LAD: I have a prize wheel that I load with gift cards, prizes, etc. that I let everyone spin to win if we meet our goals. It is always so much fun!
C: What's on your desk?
LAD: Everything that I am working on in one big neat overflowing pile!
C: What's the most difficult gemstone you have to work with/hardest to explain to customers?
LAD: None