Manfredi Jewels- New Canaan
August 16, 2017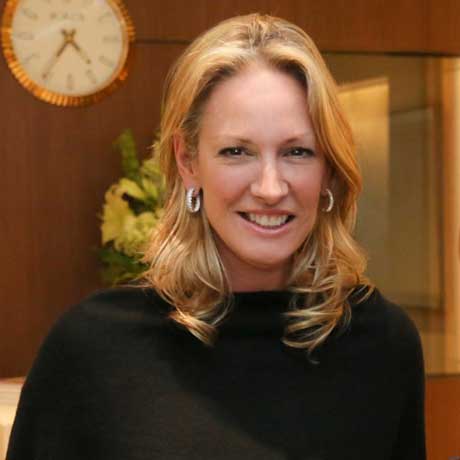 Nestled in downtown Greenwich and New Canaan, Manfredi Jewels proudly serves the Connecticut area as the go-to source for world-renowned jewelry and timepiece brands. Kimberly La Du, owner of the New Canaan location, is especially fond of the boutique during the holidays, when the winter backdrop mirrors a fairytale.COUTURE: Number of years in business?
Kimberly La Du: Two years as an owner and 28 years in the fine jewelry business, gosh that makes me sound older than I feel!
C: Number of employees?
KLD: Three, we have worked together more than 10 years, it feels like family.
C: How did you get into jewelry and watch retail?
KLD: My junior year in college, my summer job was with Neiman Marcus. I started as the Candy Girl behind an old fashion counter, worked my way up to the Precious Jewels Salon. It was an amazing entry to the business, I fell in love.
C: What's the favorite part of your day?
KLD: Setting up the jewelry each morning. Every piece tells a story, where and when I bought it and then reminds me of all my amazing vendor partners whose support and friendship means everything to me.
C: What's the least favorite part of your day?
KLD: Anyone who is unhappy in the store.
C: Favorite season?
KLD: Christmas, seeing all our clients/friends celebrating such a happy season. Christmas in our charming town of New Canaan is out of a fairy tale.
C: What's your mantra for dealing with a difficult client?
KLD: The customer is always right. If they are upset it is usually a simple misunderstanding that can be solved by listening, a solution presents itself.
C: Favorite vacation spot?
KLD: Anywhere with my children, by the sea or on the snow, as long as they are with me I am happy.
C: Coffee or Tea?
KLD: Coffee
C: What's your exercise routine?
KLD: I am at the gym 4x + 1x a week with Dan, my Personal Trainer. It's my happy place and how I clear my head for an early start to my day. Then I go home and wake my kids and start the day right 🙂
C: What's the first piece of jewelry you fell in love with?
KLD: A yellow gold signet ring my parents bought me at age 16.
C: What's on your desk?
KLD: A laptop, several note books (I still like to write everything down, old school) a few repair slips for special clients' follow up, a note card a child painted that is pink & purple with green dots that says HOPE that St. Jude Hospital sent as a Thank You.