Marissa Collections
February 12, 2016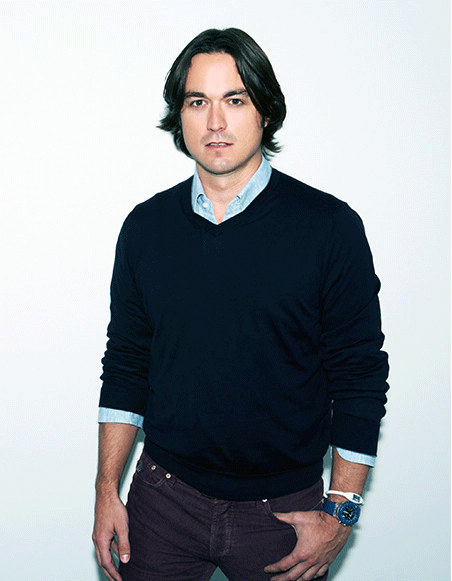 An old friend to the jewelry industry, Jay Hartington was born into the business. While he knows his diamonds and metals, Jay also shares a love for outdoors, spending time paddleboarding, cycling, and playing tennis.COUTURE: Number of years in business?
Jay Hartington: 40
C: Number of employees?
JH: 42
C: How did you get into jewelry retail?
JH: 8 years ago we tested doing a few fine jewelry trunk shows and after initial success we decided to dedicate retail space in the store for a permanent inventory. We've been attending COUTURE for 7 years to add to our great designer selection.
C: What's the favorite part of your day?
JH: Morning coffee with my daughter
C: What's the least favorite part of your day?
JH: Contemplating going to the gym
C: If a theme song played every time you walk into a room, what would it be?
JH: Day 'N' Nite
C: Instagram or Facebook?
JH: IG… no question.
C: Favorite season?
JH: Spring in FL… Fall everywhere else
C: Favorite curse word?
JH: Rather not say 😉
C: What's your mantra for dealing with a difficult client?
JH: Suggest that our designers aren't for everyone and recommend some other fabulous shopping establishments.
C: If you had a tattoo, what would it be and where?
JH: Miami Dolphins logo…don't ask… I'm a closet football addict
C: I won't leave home without______
JH: iPhone
C: If you could own another type of store, what would it be and where?
JH: Snowboard shop in Cortina D'Ampezzo
C: Favorite vacation spot?
JH: Sardinia
C: Least favorite food?
JH: Smoked herring
C: Coffee or Tea?
JH: Coffee
C: What's your exercise routine?
JH: Paddleboard, cycling, tennis and the occasional gym…
C: What's the first piece of jewelry you fell in love with?
JH: Yossi Harari Helen Necklace
C: How do you motivate your staff?
JH: I love to give them the opportunity for knowledge and further education so they can run their own business at top levels. All of our stylists take GIA classes to achieve their A.J.P. Knowledge is power which equals money in my book.
C: What's on your desk?
JH: A stack of unread mail and a neglected computer… this time of year I'm on the floor with our seasonal clients
C: What's the most difficult gemstone you have to work with/hardest to explain to customers?
JH: Really not sure… but would say my favorite gemstone is the Paraiba. Why? It is the most beautiful ocean water color translated in a gem.