Mark Patterson
March 17, 2016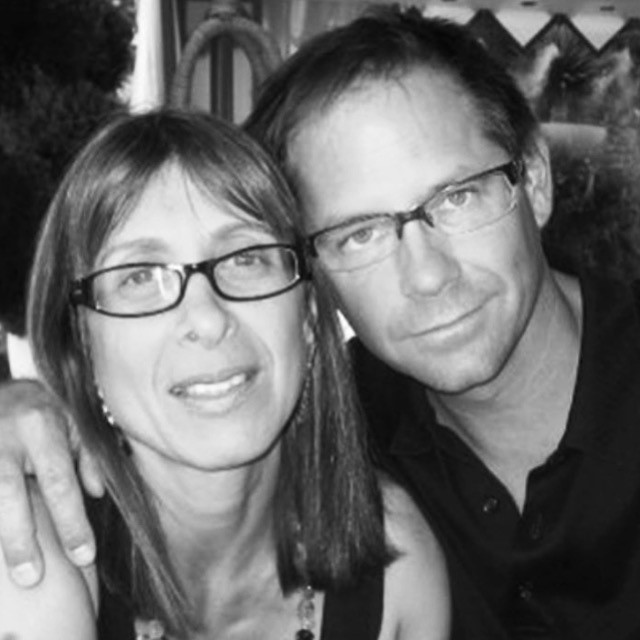 The Patterson duo "eat, sleep, and breathe jewelry" and have been for over 30 years. It should come as no surprise that they get their creative juices flowing with mediums other than gold, diamonds and platinum. While Josette is drawn to sculpting and ceramic painting, Mark prefers woodworking and building furniture.
COUTURE: Number of years in business?
JP: Mark and I started making jewelry 33 years ago. We have been attending trade shows for 30 years
C: What was your first job, either in or outside of the jewelry industry?
JP: Mark taught the graduate gemology program at the GIA in New York City while I was freelancing my drawings.
C: What led you to jewelry design?
JP: Tough question. When Mark was in college he was selling gold jewelry to pay for his tuition. One of his friends asked him to buy a diamond, that led him to GIA and the rest is history. I was fascinated by the craftsmanship and the history behind the Art Nouveau and the Art Deco jewelry pieces that I came across at museums or flea markets.
C: If you weren't a jewelry designer, what would your occupation be?
JP: We both love to work with our hands, it is very gratifying. Being jewelry designers has allowed us both to have serious artistic hobbies. Mark's second love is woodworking. The precision in making furniture is similar to being a jeweler. I am a ceramic artist and a sculptor.
C: Favorite pastime?
JP: Mark, surfing, snowboarding, traveling. Mine are yoga, skiing, hiking, and traveling.
C: If you could go back to your past self and give yourself one piece of advice, what would it be?
JP: Always go for your passion, and listen to your heart.
C: If a theme song played every time you walked into a room, what would it be?
JP: "Feelin' Good" by Nina Simone
C: What gets your creative juices flowing?
JP: Challenges. After our salesman left the jewelry unattended in the car we had 2 options; stay in the jewelry business or leave it. We opted for the first and challenged ourselves. In 2005 we created 3 new collections – Samba, or the sapphire dance; Aura, long thin pear shapes of semi-precious stones with micro pave diamonds; and Fusion, the mix of similar colors that you would find in a semi-precious stone also called dichroism.
C: At what time of day are you most creative?
JP: The creative process for us is continuous. We are always talking, sketching, thinking about jewelry and how to engineer a better product. We eat, sleep, and breathe jewelry and art LOL.
C: Coffee or Tea?
JP: Mark is coffee mine is green tea.
C: Savory or Sweet?
JP: Sweet
C: Favorite non-jewelry accessory?
JP: Surf Board and Yoga Mat
C: I won't leave home without____
JP: iPhone and the dog
C: Favorite holiday and why?
JP: Halloween and I love everything that is associated with it. Plus it's Mark's Birthday.
C: Instagram or Facebook?
JP: Instagram
C: Favorite season?
JP: Fall when I lived on the East Coast, and winter in southern California because it's not real winter.
C: Favorite curse word?
JP: F***
C: Tattoos?
JP: None.
C: Least favorite food?
JP: Anything that is bland.
C: Least favorite color?
JP: Dark green