Marli
December 19, 2017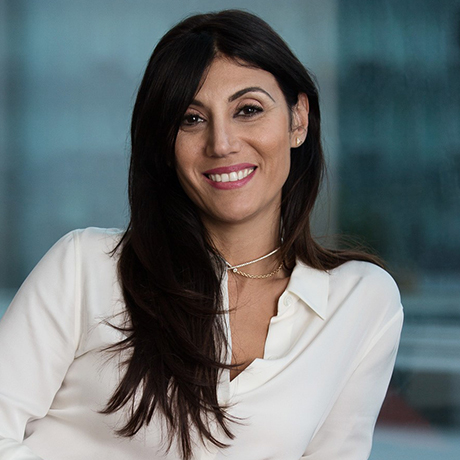 Growing up in the then male dominated industry, Maral Artinian discovered a need for women empowerment- both for those women working in the business, and women consumers looking to wear fine jewelry that match their dynamic lifestyles. Inspired by women around the world, Maral created Marli in 2014 and has been devoting her life's work to the brand ever since.
COUTURE: Number of years in business?
Maral Artinian: I launched Marli along with my brothers in 2014, but we have been in the jewelry business for over a century.
C: What was your first job, either in or outside of the jewelry industry?
MA: I used to spend my afternoons after school working at my father's jewelry store. Mostly, I loved watching, in our factory, the craftsmen creating masterpieces with such an impressive attention to details. I still spend a lot of my time in my factory monitoring the production and creating new designs, it's such an inspiring place.
C: What led you to jewelry design?
MA: My family has been in the jewelry business for over a century, thus I was born is this industry and I feel it as part of my DNA. At a certain point, I realized that women of my generation are independent and dynamic and there was no fine jewelry addressing the need of being always ready of what could happen next. With that in mind, I created Marli and, with it, I started creating fashion-forward and versatile pieces that make women feel confident from morning to evening, whether it be at work, dinner or a red-carpet event.
C: If you weren't a jewelry designer, what would your occupation be?
MA: I have a degree in Psychology and I also worked in an advertising agency for a couple of years. But my passion is always in the luxury industry especially in the creative aspect.
C: Favorite pastime?
MA: I love walking by the Hudson River and in particular that feeling of peace so much apparently contrasting the dynamism of the City.
C: If you could go back to your past self and give yourself one piece of advice, what would it be?
MA: Embrace time spent with family and friends.
C: If a theme song played every time you walked into a room, what would it be?
MA: I don't have a theme song in specific. It really depends on my mood- sometimes rock and sometimes classics from the 80's.
C: What gets your creative juices flowing?
MA: Women I encounter walking in New York's streets and in all my travels while I'm doing the trunk shows.
C: At what time of day are you most creative?
MA: Evening
C: Coffee or Tea?
MA: Coffee
C: Savory or Sweet?
MA: Both 🙂
C: Favorite non-jewelry accessory
MA: Bags
C: Favorite holiday and why?
MA: Mediterranean beaches, they remind me of my childhood and, when I go, I can still hear the laughs of my brothers to my father's jokes.
C: Instagram or Facebook?
MA: Instagram
C: Favorite season?
MA: Spring, I was born in spring.
C: Favorite curse word?
MA: No comment
C: Tattoos?
MA: No
C: Least favorite food?
MA: Barbeque
C: Least favorite color?
MA: Dark Brown