Max's
July 20, 2016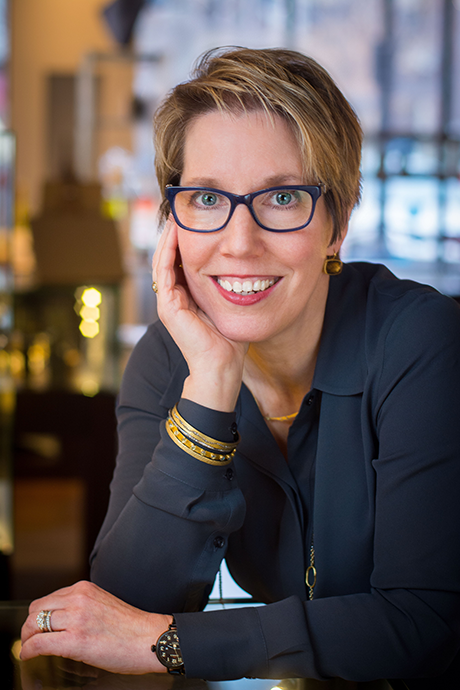 With Ellen Hertz's great depth of knowledge and passion for jewelry, it's hard to imagine she was doing anything outside the industry. However, for 21 years Ms. Hertz was hard at work in the technology and consulting business. It was only ten years ago that she decided to pursue her love for jewelry and timepieces and open her dream store- and we're so glad she did! Located in Saint Louis Park, Minnesota, Max's carries a plethora of COUTURE designers, and, most importantly, lots of chocolate!
COUTURE: Number of years in business?
Ellen Hertz: 10
C: Number of employees?
EH: 6
C: How did you get into jewelry and watch retail?
EH: Max was my grandfather and I think the jewelry DNA skipped a generation. I used to be in the technology and consulting industry and when people asked me what I would do if I weren't consulting, they assumed I would answer that I would go work for one of our clients or open my own consulting business. Surprise- the answer was "I'd open a jewelry store" and after 21 years in technology, I left to do just that!
C: What's the favorite part of your day?
EH: Coming into the store and asking "what sold today?" and hearing that it was something big!
C: What's the least favorite part of your day?
EH: Seeing someone walk into the store with a Max's bag because it often means there's a return in the works. Fortunately, that doesn't happen too often.
C: If a theme song played every time you walk into a room, what would it be?
EH: One of my all-time favorite songs is "Superstition" from Stevie Wonder and I'd love to hear it continuously, but that isn't a very good theme song for a business owner, is it?! How about "I Lived" by One Republic.
C: Instagram or Facebook?
EH: Instagram for the store, Facebook for my personal consumption.
C: Favorite season?
EH: I love the change of colors, the crisp air and fall clothing. If I could put on a sweater and pair of boots every day during the year, I'd love it. The only bad thing about fall in Minnesota is that we know all too well what is coming next!
C: Favorite curse word?
EH: I don't think I can say that here!
C: What's your mantra for dealing with a difficult client?
EH: Breathe, two, three, four… breathe, two, three, four… breathe, two, three, four…
C: If you had a tattoo what would it be and where?
EH: I am SOOOOOO not a tattoo person, so this one is really hard for me. Maybe a small peace sign on my ankle.
C: I won't leave home without ________
EH: My cell phone
C: Favorite vacation spot?
EH: Hawaii
C: Least favorite food?
EH: Red meat- I haven't eaten any in over 25 years!
C: Coffee or Tea?
EH: Coffee
C: What's your exercise routine?
EH: 2 days/week with a personal trainer, 1 day/week personal Pilates training, and hopefully 2x week of running, spinning or some other form of cardio in the gym.
C: What's the first piece of jewelry you fell in love with?
EH: The white gold ring that my grandfather (Max) gave my mom when she was 10 and that she gave me when I was 11. I wear it every day!
C: How do you motivate your staff?
EH: You'd probably have to ask them, but I'd like to think that I am a strong role model for being hard working and honest. I also hope they would say that I'm a fun person to work for!
C: What's on your desk?
EH: A mess!
C: What's the most difficult gemstone you have to work with/hardest to explain to customers?
EH: Zircon. People who don't know jewelry/stones often think you're showing them cubic zirconia so you have to reiterate (sometimes often) that it's real and a true gemstone!