Sara Weinstock
February 14, 2018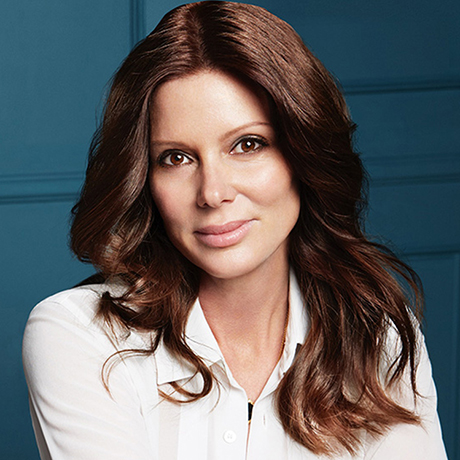 Born in Northern California into a large, predominately female family of artists, Sara Weinstock had a love of beauty and jewelry at an early age. As her work evolves over time, details and motifs change, but what remains consistent is the designers deep connection to the feminine, along with elegance, luxury, and quality of her work.
COUTURE: Number of years in business?
SARA WEINSTOCK: 11 years
C: What was your first job, either in or outside of the industry?
SW: I started my career as a model and an actress. As a young woman, I married and had two beautiful children. I dedicated raising them and hopefully contributed to playing a large part in the reason why they turned out to be the fine adults they are today, my biggest pride and joy.
C: What led you to jewelry design?
SW: Healing from a long-term marriage. I turned to drawing and motifs that resonated for me, the birth of my first collection, Universal Love was a cathartic experience.
C: If you weren't a jewelry designer, what would your occupation be?
SW: Without a doubt an interior designer, my friends love having me over for dinner because I inevitability rearrange all their furniture.
C: Favorite pastime?
SW: Binge watching Netflix.
C: If you could go back to your past self and give yourself one piece of advice, what would it be?
SW: Always put yourself in the other persons shoes.
C: If a theme song played every time you walked into a room, what would it be?
SW: Diamonds by Rihanna
C: What gets your creative juices flowing?
SW: Travel, cultures, people, textures, textiles and walking around with an open heart and an open mind.
C: At what time of day are you most creative?
S:W Happy Hour
C: Coffee or Tea?
SW: Coffee
C: Savory or Sweet?
SW: Savory
C: Favorite non-jewelry accessory
SW: Handbags
C: I won't leave home without ___
SW: My phone
C: Favorite holiday and why?
SW: Christmas because I have my kids and family gathers. Cooking and baking are always great come together activities.
C: Instagram or Facebook
SW: Instagram
C: Favorite season?
SW: Summer
C: Favorite curse word?
SW: Fuck
C: Tattoos?
SW: None
C: Least favorite food?
SW: Shrimp
C: Least favorite color?
SW: Purple