Sarah Graham
January 18, 2017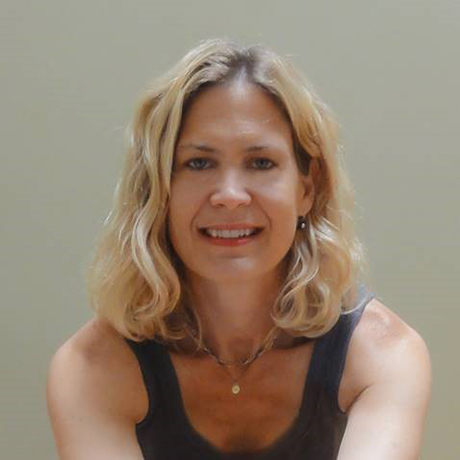 Starting out in the restaurant business, Sarah Graham didn't find jewelry until a bit later on when she wanted to design a bracelet for her sister. Sarah was so enamored by the design and production process that she began training to be a jeweler shortly thereafter.Sarah's creativity expands beyond her jewelry designs; she enjoys writing and hopes one day she can add "author" to her biography.
COUTURE: Number of years in business?
Sarah Graham: 17
C: What was your first job, either in or outside of the jewelry industry?
SG: Prep cook for a catering company at 14, followed by many, many years in the restaurant industry while I trained to be a jeweler.
C: What led you to jewelry design?
SG: I had an idea for a bracelet for my sister, and went to a local jeweler to have it made. He explained the process and I was really intrigued. I got very involved in every step, and by the end, I had quit my job at a brokerage house and taken one managing the jewelry store!
C: If you weren't a jewelry designer, what would your occupation be?
SG: Window display designer or a writer…I haven't given up on the possibility of the latter.
C: Favorite pastime?
SG: Depends on the season – right now it's skiing! But year round I love nothing more than getting lost in a great book – mostly historical fiction.
C: If you could go back to your past self and give yourself one piece of advice, what would it be?
SG: Keep being daring and different, trust those ideas that seem to be the craziest.
C: What gets your creative juices flowing?
SG: Time off!
C: At what time of day are you most creative?
SG: First thing in the morning
C: Coffee or Tea?
SG: Shot of espresso with a green tea back
C: Savory or Sweet?
SG: Sweet
C: Favorite non-jewelry accessory?
SG: What are non-jewelry accessories?
C: I won't leave home without ______
SG: Saying goodbye to my boys.
C: Favorite holiday and why?
SG: Christmas and New Year's, because together they provide the longest stretch of time when it is acceptable to not to send or answer emails.
C: Instagram or Facebook?
SG: Trying to stay off both personally while engaging in both more for business – it's tricky.
C: Favorite season?
SG: That's like trying to pick a favorite child!
C: Favorite curse word?
SG: Oh, just all the unoriginal standards….
C: Tattoos?
SG: Nope
C: Least favorite food?
SG: Mustard
C: Least favorite color?
SG: Despite the lack of color in my jewelry, I do actually love all colors. Although you will never, ever see me wear anything pink.