Squash Blossom
September 12, 2016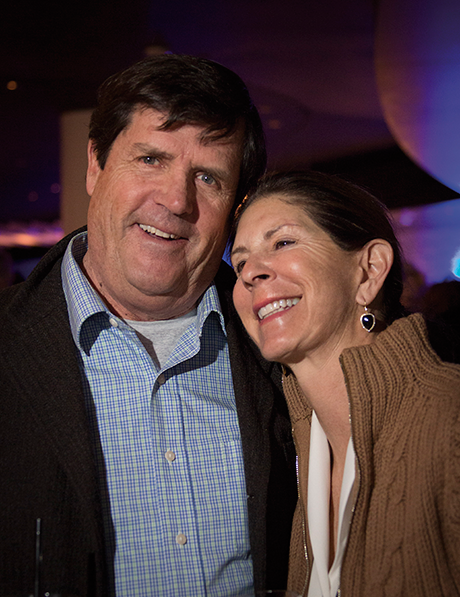 Patti and John Cogswell discovered their love for jewelry when they were presented with an American Indian piece from John's uncle. This admiration and strong interest in the craft led the couple to visit American Indian reservations, and begin selling the jewelry they found there. The duo eventually opened their first store in Colorado Springs, and later, a second boutique in Vail.COUTURE: Number of years in business?
Patti Cogswell: 43 years
C: Number of employees?
PC: 16
C: How did you get into jewelry retail?
PC: 1973 was a big year for us. My husband, John, and I graduated from college, got married, and opened our first store in Colorado Springs. Earlier in the year, John had acquired a collection of American Indian jewelry from his uncle, who was an oral surgeon but had lots of hobbies.  His Uncle had the collection in the trunk of his turquoise Cadillac and pulled out a necklace that he gave me.  I instantly fell in love with the jewelry, and John said, "We can sell this." So, his uncle gave it to us to try our luck at retail. On our honeymoon we decided to visit the American Indian reservations and buy more jewelry for our collection. John had $1,500 hidden in his cowboy boot. We spent hours and hours in jewelry maker's kitchens, buying many beautiful pieces. I didn't know much about jewelry until I visited the American Indian Reservations. Our store became a quality destination for authentic American Indian jewelry. We opened our second store in Vail when John came out for a hunting trip.  He called me and told me he had made an offer on a real estate space and they had accepted.  We packed up and moved to Vail a month later.
C: What is your favorite part of the day?
PC: I like mornings because I have the most energy.
C: Favorite season?
PC: I love summer because it is warm.  I know that's funny because I live in Vail, but I didn't grow up in the snow and I love warm weather.
C: I don't leave home without . . .
PC: Jewelry!
C: Favorite vacation spots?
PC: My favorite vacations are exotic treks. We travel quite a bit.  I've been all over, but I particularly loved Burma and Bhutan.  Next, I want to go hiking in Iceland, or tour the tea houses in Japan.
C: Least favorite food?
PC: I hate the texture of cooked vegetables, but they are fine if they are raw.
C: Coffee or tea?
PC: Tea
C: What is your exercise routine?
PC: Hiking trails outside my door with my black lab, Lexi.
C: What's the first piece of jewelry you fell in love with?
PC: An American Indian heishe necklace (beads)