Tayloe Piggott Gallery
January 18, 2017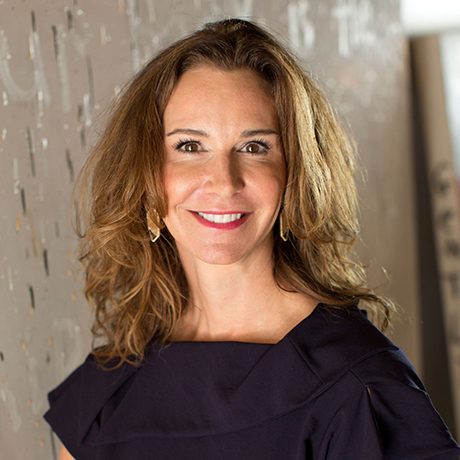 Located in Jackson Hole Wyoming, Tayloe Piggott Gallery exudes modern luxury. Owner, Tayloe Piggot, was entranced by her mother's jewelry as a young girl, and has continued her love affair with gemstones and diamonds ever since.Today, Tayloe is constantly energized by her team and her projects (and her morning Americano). Always on the hunt for inspiration, she is often found with a pair of scissors, ready to cut out magazine ads and images at any point!
COUTURE: Number of years in business?
Tayloe Piggott: 19 years
C: Number of employees?
TP: 5
C: How did you get into jewelry and watch retail?
TP: In some ways, creating the Tayloe Piggott Gallery is a natural extension of my appreciation of art in all of its forms. I distinctly remember being a young girl and watching my mother dress for a party. I was fascinated by how she was transformed by a handful of heirloom jewels and an evening gown. But because I always loved animals, the original plan was to become a veterinarian. On a cross-country trip with three cats and two dogs in tow, I stopped temporarily for the winter in Jackson Hole. Here, I met artists who inspired me to pursue my creative passions. Twenty-two years later, and I'm still here.
C: What's the favorite part of your day?
TP: On a daily basis, it would be when I'm working with my team or an artist on a creative project. There's so much energy and enthusiasm, it's hard not to feel energized.
C: What's the least favorite part of your day?
TP: I love surprises and in this business there are plenty of them. It's hard to find a least favorite part of my day because I'm constantly engaged in the newness of every moment, even the ones that are not so fun.
C: Instagram or Facebook?
TP: Instagram
C: Favorite season?
TP: Summer
C: Favorite curse word?
TP: Depends on if my mother going to read this. If so…oops?
C: What's your mantra for dealing with a difficult client?
TP: Find something you love about them.
C: If you had a tattoo, what would it be and where?
TP: It would not be the tattoo I have or where I have it.
C: I won't leave home without ____________
TP: My notebook, a pair of scissors and a bra. I am constantly on the hunt for inspiration. I use the notebook to jot ideas down and I use the scissors to cut pages out of magazines (don't tell my dentist!). I use the bra to…well, I think it's pretty obvious what I use it for.
C: If you could own another type of store, what would it be and where?
TP: I'm extremely fortunate to do what I do where I do it. But if I could choose another option, I'd own a ranch and spend my days playing cowgirl. Wearing diamonds and denim, of course.
C: Favorite vacation spot?
TP: Any place I've never been.
C: Least favorite food?
TP: Red meat
C: Coffee or Tea?
TP: An Americano in the morning and green tea in the afternoon.
C: What's your exercise routine?
TP: I'm not a big fan of gyms, but I do work with a private trainer and ride my horse as much as I can.
C: What's the first piece of jewelry you fell in love with?
TP: My mother's charm bracelet when I was a little girl.
C: How do you motivate your staff?
TP: I think you get the most out of people when they feel supported and successful. I strive every day to foster an environment of mutual respect so that everyone can be the best version of themselves and deliver the best work. Oh, and having fun is pretty important too. Who doesn't want to have fun at work?
C: What's on your desk?
TP: Hot lemon water, a passport and our next idea for PR/marketing.
C: What's the most difficult gemstone you have to work with/hardest to explain to customers?
TP: I find it most challenging to explain the price difference between colored gemstones. There are so many factors to consider and it is difficult to articulate the nuances concisely. Also, designers are constantly evolving in their designs and the materials they use, which requires us to be constantly evolving and learning as well.