Tiny Jewel Box
July 19, 2017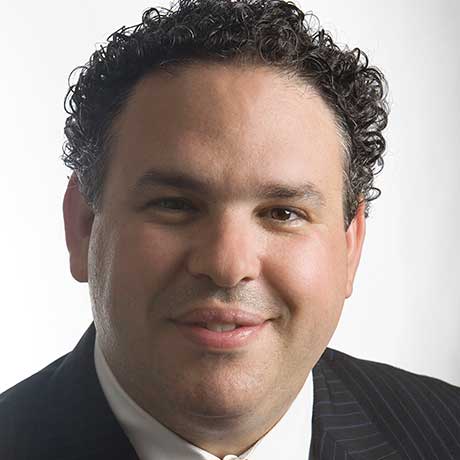 Opening its doors in 1930, Tiny Jewel Box's history in Washington DC is anything but tiny. In fact, the boutique recently expanded its space to 8,000 square feet during an impressive renovation in December of 2015. President Matthew Rosenheim and his family have established Tiny Jewel Box as the go-to location for designer fine jewelry, watches, repairs, custom designs, and antiques- they truly have it all!
COUTURE: Number of years in business?
Matthew Rosenheim: 87 years youngC: Number of employees?
MR: 44 (lucky number from my alma mater Syracuse)
C: How did you get into jewelry and watch retail?
MR: Nepotism. Also, sitting at a little desk in the back of my family's store watching my grandmother work her magic, and she was magic.
C: What's the favorite part of your day?
MR: Touching base with my retail staff every morning 15 minutes before opening·
C: What's the least favorite part of your day?
MR: Late afternoon I drag a little. I'm too old for late afternoon coffee. I schedule it lightly.
C: If a theme song played every time you walk into a room, what would it be?
MR: Jay Z "Public service announcement". I know it's wrong to glorify gangsters but what can I tell you….
C: Instagram or Facebook?
MR: I post almost nothing but shifting from Facebook towards Instagram gradually….
C: Favorite season?
MR: Spring in DC. Cherry Blossoms!
C: Favorite curse word?
MR: The big one F___ it's soft in the beginning and hard at the end
C: What's your mantra for dealing with a difficult client?
MR: Keep things calm and try and understand their point of view and be authentic.
C: If you had a tattoo, what would it be and where?
MR: A steal your face grateful dead symbol located somewhere mom and dad wouldn't see it.
C: I won't leave home without _________
MR: Thinking about gratitude
C: If you could own another type of store, what would it be and where?
MR: Can I say cool jewelry store located somewhere with less lawyers and bureaucrats?
C: Favorite vacation spot?
MR: St. John
C: Least favorite food?
MR: French
C: Coffee or Tea?
MR: Coffee
C: What's your exercise routine?
MR: Morning gym rat or a hike in Great Falls National Park.
C: What's the first piece of jewelry you fell in love with?
MR: A St. George and the Dragon antique pendant my grandmother wore almost every day.
C: How do you motivate your staff?
MR: Regular meetings where we celebrate success stories.  Also, having transparency about sales numbers.
C: What's on your desk?
MR: Nothing I can find easily
C: What's the most difficult gemstone you have to work with/hardest to explain to customers?
MR: Jade