Ylang Ylang
October 18, 2017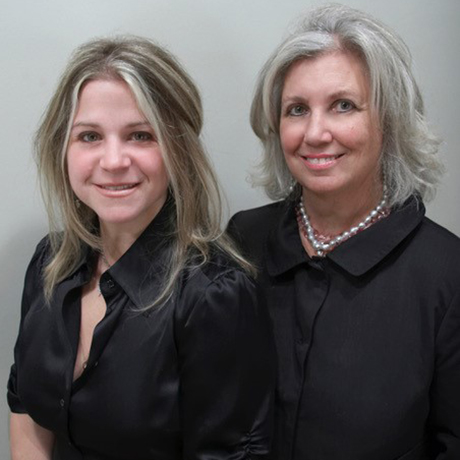 Ylang Ylang, located in St. Louis Missouri, evokes a warm and inviting feeling and a presence of unique talent and creative flair. Julie Ettinger has spent her whole life in the business- starting with wrapping boxes as a child, to spearheading the interior decoration, to now owning the business alongside her parents Lois and Ray.
COUTURE: Number of years in business?
Julie Ettinger: This coming April 1, 2018 it will be 33 years.
C: Number of employees?
JE: 4 employees plus me. So 5 on our team.
C: How did you get into jewelry and watch retail?
JE: My mom and best friend and teacher opened YLANG YLANG when I was in High School and I worked in the back wrapping packages and re-stocking, very rarely was on the floor. Then each year and each holiday season I progressed to the floor and began chatting with clients. Probably chatting a bit too much. Towards the end of college my plan was pharmaceutical sales. Then the summer that I graduated, I worked in the store, fell in love and never left.
C: What's the favorite part of your day?
JE: I love opening in the morning with my team. Gathering around sipping coffee and chatting about our goals and our "to do list" for that day and that week. We get each other motivated. Then I make my own list.
C: What's the least favorite part of your day?
JE: Getting interrupted by anything other than clients. My two least favorites are un-announced vendors and the many cold calls from web designers on how to get more clients.
C: If a theme song played every time you walk into a room, what would it be?
JE: "Dream On" By Aerosmith.
C: Instagram or Facebook?
JE: I'm a FB girl but we use both at the store. I'm working on getting more comfortable using Instagram.
C: Favorite season?
JE: Spring
C: Favorite curse word?
JE: Wtf
C: What's your mantra for dealing with a difficult client?
JE: Never let a client walk out of the door unhappy with the YY experience. Always express being thankful & grateful. Clients typically want to feel appreciated and right. I am happy to give them that. I don't need to be right.
C: If you had a tattoo, what would it be and where?
JE: 1313 on the inside of my left wrist.
C: I won't leave home without________
JE: My Temple St. Clair angel necklace with my boys' names engraved on the back.
C: If you could own another type of store, what would it be and where?
JE: A boutique graphic design firm that specializes in branding and logos. Anywhere that is sunny.
C: Favorite vacation spot?
JE: LaJolla California
C: Least favorite food?
JE: Anything with a face! All meat, fish, and chicken.
C: Coffee or Tea?
JE: Coffee with almond or coconut milk.
C: What's your exercise routine?
JE: I work out with my trainer 3 days a week. Jump rope and walk on off days.
C: What's the first piece of jewelry you fell in love with?
JE: My sterling silver cow bell necklace with enamel flowers that I purchased on vacation in Switzerland.
C: How do you motivate your staff?
JE: I inspire them to be the best salesperson that they can be and to cultivate their own clients as I have through the years. Constantly saying, "build friendships not just clients." I love to lead by example. They tend to follow my demeanor and my love and passion for jewelry.
C: What's on your desk?
JE: Organized piles and lots of lists, my crystals, my Buddha figurine and my cup of coffee. Also, my sketchbook with my endless ideas and jewelry designs.
C: What's the most difficult gemstone you have to work with/hardest to explain to customers?
JE: Opals because they are so beautiful but yet challenging to sell to some clients. The difficult part is de-bunking the superstitions of wearing them even if they are not one's birthstone.