Yossi Harari
August 16, 2017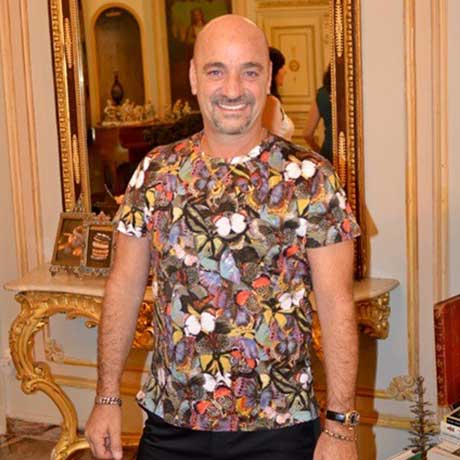 Yossi Harari was fascinated by fine jewelry at a very young age; in fact, creating jewelry was his first and only occupation! His passion for aesthetics and beauty keep him inspired, and when he needs a break- off to Ibiza!COUTURE: Number of years in business?
Yossi Harari: 27
C: What was your first job, either in or outside of the jewelry industry?
YH: It was my first and only job.
C: What led you to jewelry design?
YH: Since I was a child I had the passion to become a jewelry designer inspired by my grandmother and mother's jewelry…
C: If you weren't a jewelry designer, what would your occupation be?
YH: Interior decorator
C: Favorite pastime?
YH: Traveling the world
C: If you could go back to your past self and give yourself one piece of advice, what would it be?
YH: Follow your first instinct
C: If a theme song played every time you walked into a room, what would it be?
YH: Zarathustra
C: What gets your creative juices flowing?
YH: My love for beautiful things/fashion/color
C: At what time of day are you most creative?
YH: After lunch….
C: Coffee or Tea?
YH: Coffee
C: Savory or Sweet?
YH: Savory
C: I won't leave home without ___________
YH: My watch, sunglasses, a bag
C: Favorite holiday and why?
YH: Ibiza. Do you really need an excuse?? 🙂
C: Instagram or Facebook?
YH: IG
C: Favorite season?
YH: Spring
C: Favorite curse word?
YH: FU
C: Tattoos?
YH: 2
C: Least favorite food?
YH: Cilantro
C: Least favorite color?
YH: Lime green