Zadok Jewelers
April 19, 2016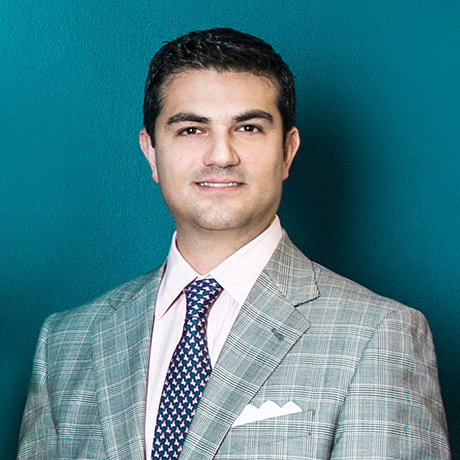 Segev Zadok, Partner of Zadok Jewelers, prides himself on providing his clients with as much information about designers and certain gemstones as possible. A big fan of the GIA website and Gem and Gemology books, Segev ensures that his customers understand the value of their pieces. Segev is also passionate about his staff's well-being, taking the time to get out with his team for dinners, happy hours, and the occasional karaoke session.
COUTURE: Number of years in business?
Segev Zadok: The company has been in business for 40 years.  I have been full time in the business for 15 years.
C: Number of employees?
SZ: 50 employees
C: How did you get into jewelry and watch retail?
SZ: It's been passed down from my mother and father.  My brothers and I were exposed to it from a young age and we all enjoyed working in the business so we all work together now.  I would come to the store each day after school starting from the bottom taking out the trash, running errands and much more.  We have added many jewelry and watch brands over the years and we covet the relationships that we have built over the years with each brand and brand representatives.
C: What's the favorite part of your day?
SZ: My favorite part of my day is working with a client who I have built a relationship with to help them choose a new jewelry or watch addition to his or her collection.  Being able to provide them with something they or someone they are gifting it to will cherish makes me love what I do.  There is an old saying that goes "if you love what you do, it's really not considered work".  That's how I feel.
C: If a theme song played every time you walk into a room, what would it be?
SZ: "Eye of the Tiger" from Rocky.  It reminds me to never give up and always look at the bigger picture.
C: Instagram or Facebook?
SZ: Facebook
C: Favorite season?
SZ: I actually like spring, summer, and winter the same.  Spring because the weather turns so beautiful and it's a great time to be outside in Houston, winter because most people are happy around the holidays and it's when our business is the busiest because of Christmas.  Summer because my kids are on summer break from school and I get to spend more quality time with my family.
C: What's your mantra for dealing with a difficult client?
SZ: Just try to stay calm to de-escalate the situation rather than escalate and do what I have to do within reason to make the customer happy.  I will go above and beyond to make a difficult customer happy.  My mantra is "the answer is yes, now what's the question"?
C: I won't leave home without ___________
SZ: Kissing my wife and kids.
C: Favorite vacation spot?
SZ: Cabo, Mexico
C: Least favorite food?
SZ: Food so healthy that it has no flavor.
C: Coffee or Tea?
SZ: Coffee
C: What's your exercise routine?
SZ: I run on the treadmill at the gym a few times a week.
C: What's the first piece of jewelry you fell in love with?
SZ: Audemars Piguet Royal Oak watch
C: How do you motivate your staff?
SZ: We have sales meetings once a month and we brainstorm about best practices for selling different products to our clients.  We offer sales incentives to our staff for meeting goals. We also have out of store group bonding experiences like bowling, karaoke, happy hours and dinners.
C: What's on your desk?
SZ: iPhone, iPad, computer, phone, iced coffee, pens, diamonds, and jewelry and watches I'm selling
C: What's the most difficult gemstone you have to work with/hardest to explain to customers?
SZ: I try to give the customer as much information as possible of each stone I am showing.  If I feel like I need more information I am not afraid to search on Google for more information.  I use the GIA website and the Gems and Gemology books for reference also.  If I don't know the information I will find it because I want my customers to really understand what they are buying and why it has value.