Couture Design Awards
Categories
About
One of the highlights of COUTURE— the COUTURE Design Awards — set new records in 2017 with over 200 submissions, and the competition promises to show you again in 2018 what happens when some of our most creative minds stretch the boundaries of design.
All the pieces are displayed in the competition hallway, a "museum quality" display of this dazzling collection. A panel of judges made up of fellow designers, Cornerstone Retailers and jewelry editors from leading consumer magazines will judge submissions on criteria that include design, craftsmanship and salability. The judges will vote for the winning pieces on site, and our entire community will be able to vote for the "People's Choice Award" during the COUTURE Design Awards celebration.
We look forward to another record breaking event in 2018!
2017 Judges
Yossi Harari
Born in Israel, and raised in Switzerland and Turkey, Yossi Harari, the grandson of an art and antiques collector grew up surrounded by beautiful, worldly objects and ancient artifacts that delighted his senses. Influenced by his grandfather's vast collections, Yossi developed his passion for jewelry design at an early age. When he was eleven years old, Yossi redesigned a diamond ring for his mother and it was this artistic endeavor that set him on a course of creativity and design from which he has never strayed.

Yossi went on to receive formal training and degrees in Gemology and Jewelry Design from The Gemological Institute of America in Los Angeles and in History of Arts from Tel Aviv University in Israel. In 1992, Yossi launched his namesake brand when he opened his atelier in Istanbul, where his designs are still developed and produced. Known as one of the pioneers in bringing back the handcrafted art of pure 24 karat gold, Yossi also developed his own trademarked metal alloy, 'gilver', which is a combination of oxidized silver and 24K gold. Using only the finest stones available, each Yossi Harari piece is meticulously hand-crafted implementing gold-smith techniques that are centuries old.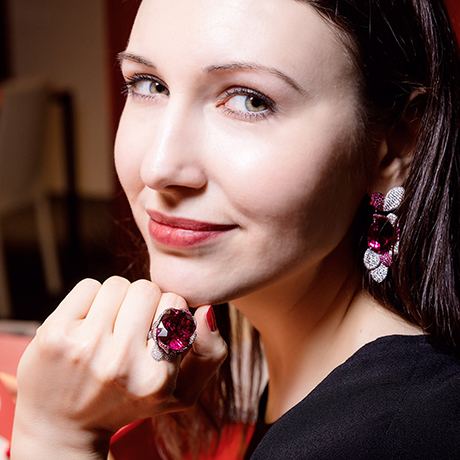 Katerina Perez
Katerina Perez is a jewelry insider, gemologist and freelance journalist specializing in precious jewelry. She is based in London, but regularly travels to different parts of the world searching for jewelry talent. Katerina shares her discoveries on katerinaperez.com - the website that celebrates the world's most remarkable and extraordinary jewels.
Daisy Shaw
Vanity Fair Accessories Director Daisy Shaw-Ellis spends her days keeping a keen eye on the luxury goods market from her office in New York City. Her day-to-day involves run-ins with eclectic jewelers, watchmakers, designers, and high-end craftsmen.

Daisy regularly travels to Paris, Milan, London, Cannes, Zurich, and Los Angeles in search of the most beautiful accessories. She has worked on editorials with such photographers as Mario Testino, Annie Leibovitz, and Peter Lindbergh featuring such A-List celebrities as Angelina Jolie, Jennifer Lawrence, and Cate Blanchett.

A London native, Daisy currently lives in Brooklyn.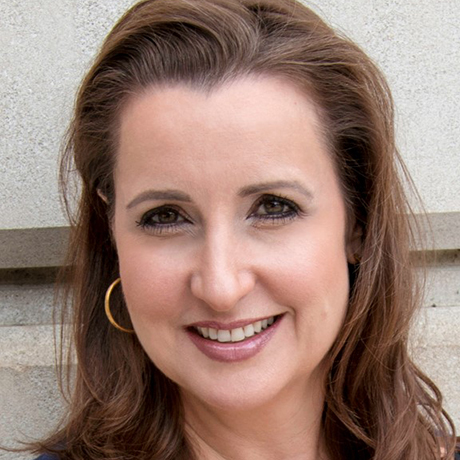 Melissa Geiser
With 26 years of fine jewelry experience under her belt, Stanley Korshak buyer Melissa Geiser is irrefutably an expert in her field.

Her career with the Dallas-based premiere specialty retailer dates back to 1991, when the designer jewelry segment included just a small handful of businesses: Tina Chow, Temple St. Claire Carr, Robert Lee Morris and Ted Muehling. It was from there, however, that the "fine" category took off, organically evolving from a more minimal approach to one that became (and remains) highly creative.

Among the key milestones highlighting Melissa's years at Stanley Korshak is visiting with industry veteran Ralph Esmerian on an early buying trip to NYC, debating the differences between "designer" and "fine" jewelry, ultimately determining that both were viable and relevant businesses.

She also remembers some time-tested advice from Mr. Stanley, then retired from Neiman Marcus: First, search out the "finest" so you can confidently tell your clients that what they're buying is the best of the best. And secondly, to remember that no matter what, you're a shopkeeper and need to do whatever it takes to keep your clients happy.

In addition, Melissa recounts favorite one-of-kind experiences: Spending a week with Elizabeth Taylor, as she bought white bags and shoes for all her "upcoming weddings" and having dinner with Cher. Yet she's quick to point out that the very best times are quiet one-on-one evenings with her designers, most of whom she now considers friends.

"I guess you could say that I truly am like the proverbial lucky kid in the candy store," says Melissa, "thrilled to be part of this amazing industry and grateful that my 'candy' sparkles and shines."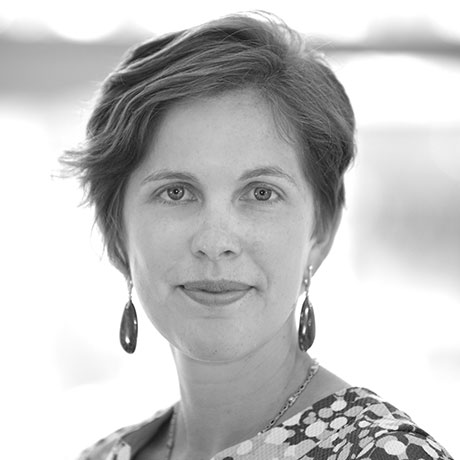 Julie Thom
Julie Von Bargen Thom, second generation owner with her husband Jason Thom, of Von Bargen's Jewelry grew up in the jewelry business her father founded. Sharing her father's passion for fine jewelry, she began her foray into their then 3 store operation at an early age.

While attending Dartmouth College, she met her now husband Jason and together, they joined the Von Bargen's business and expanded it to a fourth location in Hanover, NH, an active ecommerce website and most recently to a fifth location in Stowe, VT.

Under Julie and Jason's leadership, Von Bargen's continues to stay true to its foundation as a maker brand – designing and creating fine jewelry in their Vermont studio. Julie, with an understanding of jewelry mechanics and fine gemstones, has pushed Von Bargen's to the forefront of fine artisan jewelry stores, expanding and focusing on their designer partnerships and establishing strong relationships with those artists represented in the stores. Always looking to balance distinctive design with fine quality jewelry making, Julie and her team have set themselves as leaders in the artisan jewelry selling category.

Julie's greatest passion though is for people – her clients, her team and her artist partners. Her company's culture, founded on the respect and cultivation of these constituencies, aims to ensure her business has a positive impact on the people within and connected to it. Her greatest accomplishment and greatest driver is the development of an exceptional team of individuals who with her grow her business through meaningful relationships centered on the medium of jewelry as art.